Breast Reduction Subliminal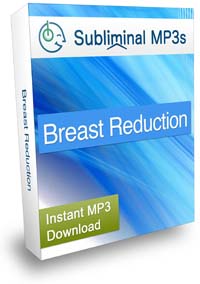 Use this subliminal album to reduce your breast size naturally - without dangerous and expensive cosmetic surgery.
Are you fed up with having large breasts?
Are you sick of the negative attention you receive?
Are your breasts a burden both physically and mentally?
Having naturally smaller breasts doesn't have to be a fantasy. Subliminal breast size reduction is a brand new are of subliminal development but you can make changes within your mind which will have an influence on your physical body. Our album sends subliminal messages into your mind and works in several ways to naturally reduce the size of your breasts.
First of all it targets your subconscious mind with subliminal messages which signal to your body to send any excess fat from your breasts and redistribute it throughout the rest of your body.
It also contains messages to signal to your mind and body to burn the excess fat off your breasts and mammary glands naturally.
It will also generally focus your subconscious mind on reducing your breast size so that any mental blockages are eliminated - blockages which are holding you back and stopping you from having a slimmer, natural figure.
Finally this album will give you a boost of confidence and make you view your breasts differently.You will stop worrying and feeling so self conscious, and start to feel more naturally comfortable with yourself and start to love your breasts.
When trying to producing a physical change in the body with subliminal messages like this it is vital to understand that you will not see results overnight. However within just a few days you should see some small changes. You will feel more comfortable within yourself and a little more positive towards your breasts. With a little more time, as the messages start to build up inside your subconscious mind (usually within approx two to four weeks time) you will then start to notice the physical change in your breasts - in their size, and also their general appearance and feel.
Download this unique album today and you could be experiencing the early stages of breast reduction straight away. Within a couple of weeks you could have more self confidence and a vastly different outlook.. not to mention physical appearance.
Listen To Our Sample Tracks
Each of our albums contains 5 tracks; Ocean, Fire, Wind, Thunderstorm, and a completely Silent track.
These 5 tracks contain the same affirmations (which you can see to the right) - we include 5 different tracks purely to give a variety of sounds for you to choose from if you prefer one type over another.
Select a track below to hear a 20 second sample:
* These samples are representative of what you will hear but do not contain any subliminal messages.
Affirmations In This Recording
I have small natural breasts
My breasts are a regular, normal size
My breasts are reducing in size every day
My body fat is being redirected from my breasts into my body
I am subconsciously directing body fat out of my breasts
I burn all excess fat in my breasts and mammary glands
My subconscious mind is focused on reducing my breast size
I am subconsciously reducing the size of my breasts
I love my smaller breasts and feel confident and feminine
I am naturally confident and comfortable with my breasts
Adult
Save Up To 50%
Buy 3 Albums Save 10%
Buy 5 Albums Save 20%
Buy 10 Albums Save 30%
Buy 20 Albums Save 40%
Buy 30 Albums Save 50%
60 Day Money Back Guarantee
[ Close ]
Download 3 Subliminal Albums Worth $44.91
+ Our Exclusive eBook Completely FREE!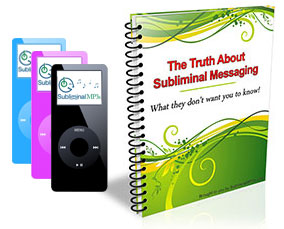 Join our newsletter and receive amazing, exclusive, benefits:
3 Subliminal Premium Downloads Worth $44.91
Our Free eBook: "The Truth About Subliminal Messaging"
Exclusive promotions, offers, and discounts