Male Orgasm Enhancement Subliminal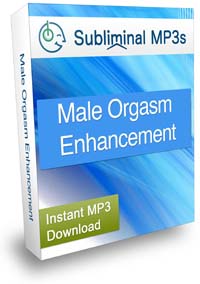 Use our male orgasm enhancement subliminal messaging album to heighten your sexual experience, start enjoying sex more, and have better, more powerful orgasms.
Do you sometimes feel uninterested in sex?
Perhaps you fail to enjoy sex most of the time?
Does this lead to arguments between you and your partner or hurt their feelings?
Imagine if you just naturally looked forward to sex, if you easily got excited, if you craved it and enjoyed it like never before. If you couldn't wait to get hold of your partner and have passionate sex which led to powerful, stronger orgasms.
If this is what you want, if you do really want to change and don't know why you are uninterested and unexcited by sex then our album can help you. It will plant subliminal suggestions deep within your mind to both get you excited in sex again and to help you have stronger, more powerful orgasms. It will:
Increase the power of your orgasms.
Help you to enjoy and get more out of sex.
Eliminate any mental blockages which are stopping you from enjoying sex and experiencing orgasms.
Help you to have multiple orgasms during sex, and to want more
Improve the quality of your sex life dramatically.
When you first start using this album you may find yourself wanting sex more, more excited about sex, and enjoying it a lot more. As you continue to use the album you will notice more and more intense sexual feelings, and more powerful orgasms during sex.
Try this album today and experience sex in a whole new way - satisfy yourself and your partner like never before and become a sexually powerful man.
Listen To Our Sample Tracks
Each of our albums contains 5 tracks; Ocean, Fire, Wind, Thunderstorm, and a completely Silent track.
These 5 tracks contain the same affirmations (which you can see to the right) - we include 5 different tracks purely to give a variety of sounds for you to choose from if you prefer one type over another.
Select a track below to hear a 20 second sample:
* These samples are representative of what you will hear but do not contain any subliminal messages.
Affirmations In This Recording
I experience powerful orgasms
I naturally have powerful and lasting orgasms
I orgasm everytime I have sex
I easily get excited about sex
I look forward to having passionate sex
I always have passionate, active sex
I am able to have multiple orgasms
I have an active sex life and regularly orgasm
I always come to a climax during sex
I gain intense pleasure from having sex
Adult
Save Up To 50%
Buy 3 Albums Save 10%
Buy 5 Albums Save 20%
Buy 10 Albums Save 30%
Buy 20 Albums Save 40%
Buy 30 Albums Save 50%
60 Day Money Back Guarantee
[ Close ]
Download 3 Subliminal Albums Worth $44.91
+ Our Exclusive eBook Completely FREE!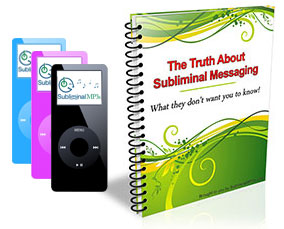 Join our newsletter and receive amazing, exclusive, benefits:
3 Subliminal Premium Downloads Worth $44.91
Our Free eBook: "The Truth About Subliminal Messaging"
Exclusive promotions, offers, and discounts