Impotence Remedy Subliminal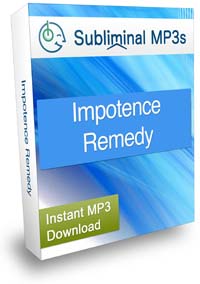 Use our natural impotence remedy subliminal album and put and end to your sexual problems and embarrassments.
Imagine the feeling of sexual freedom, to be able to satisfy your partner and have an active and varied sex life like never before, to have the ability to take a new date home and know that you will be able to perform, or to pleasure your current partner and possibly even save your relationship. Imagine having the ability to achieve an erection naturally, and consistently, and to be able to maintain it naturally too.
This doesn't have to be a fantasy, and you don't have to resort to dangerous tablets or strange devices.
Our subliminal messages work as a natural impotence remedy by rewiring the limiting beliefs and negative thoughts which are causing your impotency problems.
If you really want to be free from your impotency problems then our subliminal messages can help you. As you listen to the album the messages will sink into the depths of your subconscious mind to help you to you:
Achieve a natural erection.
Achieve an erection first time every time.
To obtain an erection consistently.
To stay hard and keep your erection for longer and longer periods of time.
Gain back your confidence and start feeling like a sexually driven and able man.
As you first start using this album you will feel more relaxed and confident sexually, and start to notice your worries and fears slipping away and being replaced by excitement. As you continue with the album over a few days and weeks you will notice more and more physical results. You will be able to get an erection naturally, more consistently, and maintain it for longer and longer. These results will last too - this album really will rewire you from the inside out and produce a lasting result.
Imagine the feeling of looking forward to sex because you know you will enjoy it, and you know you will be able to perform. This can be your reality - download our subliminal audio album and you could be making powerful changes within your mind to end your impotence problems today!
Listen To Our Sample Tracks
Each of our albums contains 5 tracks; Ocean, Fire, Wind, Thunderstorm, and a completely Silent track.
These 5 tracks contain the same affirmations (which you can see to the right) - we include 5 different tracks purely to give a variety of sounds for you to choose from if you prefer one type over another.
Select a track below to hear a 20 second sample:
* These samples are representative of what you will hear but do not contain any subliminal messages.
Affirmations In This Recording
I can easily and naturally get an erection
I always achieve a natural erection
I get an erection straight away
I easily get an erection
I maintain my erections naturally for long periods of time
I naturally achieve strong and lasting erections
I stay hard and keep my erections thoughout sex
I pleasure my partner fully every time
I enjoy sex and look forward to it as I know I can perform
I am a confident, and sexually able man
Adult
Save Up To 50%
Buy 3 Albums Save 10%
Buy 5 Albums Save 20%
Buy 10 Albums Save 30%
Buy 20 Albums Save 40%
Buy 30 Albums Save 50%
60 Day Money Back Guarantee
[ Close ]
Download 3 Subliminal Albums Worth $44.91
+ Our Exclusive eBook Completely FREE!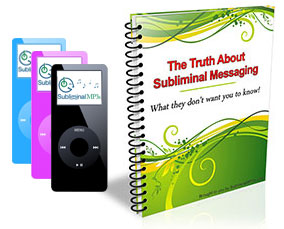 Join our newsletter and receive amazing, exclusive, benefits:
3 Subliminal Premium Downloads Worth $44.91
Our Free eBook: "The Truth About Subliminal Messaging"
Exclusive promotions, offers, and discounts