Empathize With People Subliminal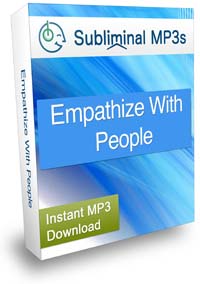 Learn to really empathize with people, see things from their perspective, and develop better relationships with people - all with the help of this life changing subliminal audio album.
Do people often call you insensitive? Do your relationships suffer from it?
Do you feel you could listen to them more?
Would you like to be able to really listen to the needs of others and develop closer relationships with them?
Empathy is often a neglected skill, or considered something you either have or you don't, but this isn't the case. Anyone can become more empathetic, and if you do the benefits are limitless.
Empathy doesn't mean sympathy. An empathetic person can be aware of other people's feelings and how they impact their perception without agreeing with how they see things. It allows you to connect with someone at a more personal level and still keep an objective perspective on their situation.
If you haven't been very empathetic so far, it's because your mind is set to function in a different way; it wants to stay away from understanding others, probably as a form of self protection. But you can change the way your mind sees empathy and really dive into what motivates others if you want...
Altruistic and useful - make empathy work for you!
Subliminal messages on this album are chosen to rewrite your thought patterns so that you become a naturally empathetic person - it's done effortlessly, it just requires some of your time to listen to the audio, and the will to make this change. And what exactly do you get by becoming more empathetic?
When you try to empathize with someone you will see a massive decline in the amount of conflict and argument between you. If you have people in your life who you constantly argue, when you start listening to this album you will soon realize that you're able to understand where the conflict is coming from and to resolve arguments in a constructive way.
This album will help you to see things from the other persons perspective, to really sympathize with them, and to understand their motives. You will be able to better understand your friends, family members or employees and to give them the support they need, building relationships based on trust and understanding - the most productive and healthiest type of relationships.
You will be more in touch with people generally and you will start to develop stronger relationships all round, drawing to you people who both trust you more and respect your opinion more. You will be in the perfect position to improve in all areas of your life and to surround yourself with quality people who take pride in being your friend.
Use this album today to change the way your mind works and develop a natural empathetic attitude and way of thinking.
This album is part of our "Win Friends And Influence People" range - the other albums in this series that you could use to maximize the effects of subliminal personal improvement are Stop Criticizing People designed to help you to overcome the need for criticism, and Win Friends and Influence People, inspired by the classic book on influence and persuasion.
Listen To Our Sample Tracks
Each of our albums contains 5 tracks; Ocean, Fire, Wind, Thunderstorm, and a completely Silent track.
These 5 tracks contain the same affirmations (which you can see to the right) - we include 5 different tracks purely to give a variety of sounds for you to choose from if you prefer one type over another.
Select a track below to hear a 20 second sample:
* These samples are representative of what you will hear but do not contain any subliminal messages.
Affirmations In This Recording
I have a natural ability to empathize with people
I naturally empathize with my friends
I always try and see things from the other person's perspective
Empathy comes naturally to me
I always consider other people's motivation
I always try and sympathize with people
I am a naturally understanding person
I am an excellent listener
I always listen to other people's points of view
I always consider other people's thoughts and feelings
Win Friends and Influence People
Save Up To 50%
Buy 3 Albums Save 10%
Buy 5 Albums Save 20%
Buy 10 Albums Save 30%
Buy 20 Albums Save 40%
Buy 30 Albums Save 50%
60 Day Money Back Guarantee
[ Close ]
Download 3 Subliminal Albums Worth $44.91
+ Our Exclusive eBook Completely FREE!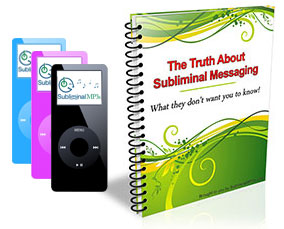 Join our newsletter and receive amazing, exclusive, benefits:
3 Subliminal Premium Downloads Worth $44.91
Our Free eBook: "The Truth About Subliminal Messaging"
Exclusive promotions, offers, and discounts