Make People Like You Subliminal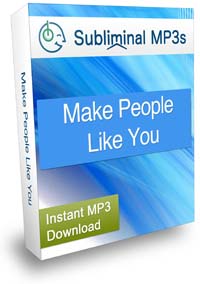 Use this powerful subliminal audio album to help you win friends and influence people and most importantly - make people like you!
Do you feel that people generally aren't that interested in you? Does it bother you?
Do you sense that people don't feel comfortable and at ease when they're with you?
Do you think your social skills could use some improvement?
Would you like to be a kind of person that everyone wants to be around?
Some people are naturally popular, they are always surrounded by people. They have a certain set of character traits and way of dealing with people which naturally draws people to them and makes people like them almost effortlessly.
This album focuses on helping you to develop these character traits so that you too can make people like you naturally.
It focuses you on becoming naturally interested in other people. This might sound like a simple thing, but when you can master this basic skill you will make friends like never before.
When you become interested in other people they become interested in you and see you as an interesting person in return. Everyone's favorite subject is themselves so when you talk to someone new about what interests them they will feel more comfortable around you, they will talk more freely, and because they enjoy talking about themselves and their interests they will transfer these good feelings to you and see you in a positive way too.
This album works in two main ways:
You will become genuinely interested in others and show your interest in a natural and empathetic way. You will become a more careful listener and you'll discover that you're able to see the real cause of their trouble behind their words, which will put you in a position to help them when it really matters.
You will recognize in you the ability to win friends and influence people with ease. You will notice a significant difference in the way people react to you, and you'll gradually adopt the mindset and behavior of an influencer - your confidence and your relaxed attitude will become a natural part of who you are.
Use this album to focus you on getting people to talk about themselves and always talk in terms of the other person's interests. Once you can do this you will make friends effortlessly and people will instantly warm to you and like you, and before long you will be talking about much more.
Download this album now and allow yourself to become liked and respected everywhere you go!
Listen To Our Sample Tracks
Each of our albums contains 5 tracks; Ocean, Fire, Wind, Thunderstorm, and a completely Silent track.
These 5 tracks contain the same affirmations (which you can see to the right) - we include 5 different tracks purely to give a variety of sounds for you to choose from if you prefer one type over another.
Select a track below to hear a 20 second sample:
* These samples are representative of what you will hear but do not contain any subliminal messages.
Affirmations In This Recording
I am genuinely interested in other people
I always show interest in other people's lives
I enjoy learning about other people
I enjoy finding out about other people's lives
I naturally take an interest in other people
I always show enthusiasm for other people's interests
I have a natural ability to make people like me
I naturally make new friends
People feel comfortable and at ease around me
People like me straight away upon meeting me
Win Friends and Influence People
Save Up To 50%
Buy 3 Albums Save 10%
Buy 5 Albums Save 20%
Buy 10 Albums Save 30%
Buy 20 Albums Save 40%
Buy 30 Albums Save 50%
60 Day Money Back Guarantee
[ Close ]
Download 3 Subliminal Albums Worth $44.91
+ Our Exclusive eBook Completely FREE!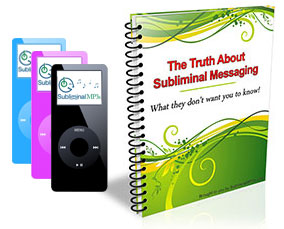 Join our newsletter and receive amazing, exclusive, benefits:
3 Subliminal Premium Downloads Worth $44.91
Our Free eBook: "The Truth About Subliminal Messaging"
Exclusive promotions, offers, and discounts