Improve Voice Projection Subliminal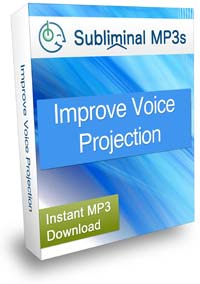 Improve your voice projection and exude confidence with help from our powerful subliminal messages.
Is your voice too high pitched, too nasal, too soft, too hoarse...?
Do you find that your voice is unable to be heard over the telephone or in a conference?
Do you fear it does not sound authoritative enough for the workplace?
Do you want to be able to project a powerful sound of voice that will show and support your authority in every occasion?
Have you ever been told to "project" or to "speak up"? Do people often ask you to repeat what you said, or to stop mumbling? And how does that influence your self confidence?
Confident people are more likely to have command of their voice, while shy people may have a hesitant voice and low self-esteem may be reflected by hesitancy in the voice... meaning that your assumption that people judge you by the way you speak is probably right.
So what message do you want to send them?
You can change the way you sound and develop the authority that comes with a powerful voice.  When you speak from your diaphragm your voice will project louder and further. It will cut through noise and you will be heard.
This comes naturally to some people. Others who aren't blessed with a naturally strong voice have to work on it - to be aware of how they should speak and what changes they should be making. And it's not always an easy tack, especially because it requires you to constantly think about it... before it becomes a habit, deeply engraved in your mind.
That's how this album can help - it will tap into your mind to make you more aware and conscious of how you are speaking, and give suggestions to make you project your voice from your diaphragm. It will:
Train your mind and body to help you improve your voice projection and speak from your diaphragm instead of your throat, so that it eventually becomes something that you just do, without thinking about it.
For best results use the album just before you will need it, and with continued use voice projection will come naturally to you at all times.
Download the album today and develop a naturally confident voice that will enable you to be heard and listened to in every occasion!
Listen To Our Sample Tracks
Each of our albums contains 5 tracks; Ocean, Fire, Wind, Thunderstorm, and a completely Silent track.
These 5 tracks contain the same affirmations (which you can see to the right) - we include 5 different tracks purely to give a variety of sounds for you to choose from if you prefer one type over another.
Select a track below to hear a 20 second sample:
* These samples are representative of what you will hear but do not contain any subliminal messages.
Affirmations In This Recording
I always project my voice
I naturally project my voice when speaking
Voice projection comes naturally to me
My voice projection is constantly improving
My voice is confident and assertive
I am aware of how I am speaking at all times
My voice projection improves every day
I am always conscious of my voice
I have a confident and natural voice
I always speak from my diaphragm
Boost Confidence
Save Up To 50%
Buy 3 Albums Save 10%
Buy 5 Albums Save 20%
Buy 10 Albums Save 30%
Buy 20 Albums Save 40%
Buy 30 Albums Save 50%
60 Day Money Back Guarantee
[ Close ]
Download 3 Subliminal Albums Worth $44.91
+ Our Exclusive eBook Completely FREE!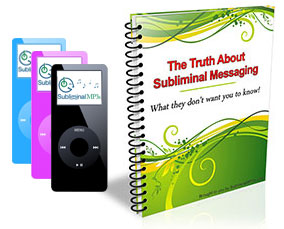 Join our newsletter and receive amazing, exclusive, benefits:
3 Subliminal Premium Downloads Worth $44.91
Our Free eBook: "The Truth About Subliminal Messaging"
Exclusive promotions, offers, and discounts