Develop Charisma Subliminal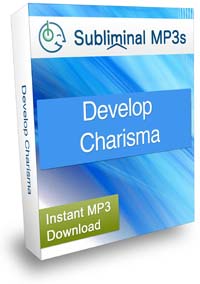 Develop charisma naturally with help from these transformational, and ground breaking subliminal messaging mp3s.
Imagine what it would be like if you were able to become that naturally charismatic person. If you could just enter a room and have people's attention focused on you, if you could project your voice and captivate people with your stories, literally have them hanging on your every word.
Some people seem naturally charismatically blessed their face lights up while they speak and people seem "magically" drawn to them. It may seem that charisma is a character trait that you are either born with or without, but this is simply not the case. Like so many other traits charisma is a skill which you can develop.
This is where our album comes in. It is not going to turn you into a new person overnight, but with continued use it will rewire some core beliefs and thought processes, and instill in you the types of character traits which are shared by those who ooze charisma. It will:
Change your self perception, you will see yourself as someone who is interesting and socially skilled naturally.
Become more confident and start to enjoy social situations more.
You will fully enjoy talking to people, get excited by the chance to meet new people, to share information about yourself, and learn about them.
Boost your confidence in your abilities to talk to people and to tell stories and share information with them.
Help you to develop a naturally charismatic style of talking - you will talk in a way that interests and captivates people.
After you first start using the album you should feel more social and possibly even excited to meet new people and socialize. As you continue to listen over the period of a few weeks you should notice your social skills really improving, feeling calmer, more confident in social situations, and talking a lot more. These changes will build and build and you will become more naturally charismatic and outgoing, and these changes will last!
Begin to rewire your mind and become the confident person you dream of being - you could start on a new path today and be "controlling the room", captivating people's attention, and have them listening intently to everything you say.
Listen To Our Sample Tracks
Each of our albums contains 5 tracks; Ocean, Fire, Wind, Thunderstorm, and a completely Silent track.
These 5 tracks contain the same affirmations (which you can see to the right) - we include 5 different tracks purely to give a variety of sounds for you to choose from if you prefer one type over another.
Select a track below to hear a 20 second sample:
* These samples are representative of what you will hear but do not contain any subliminal messages.
Affirmations In This Recording
I am naturally charismatic
I am charismatic and social in all situations
I have a natural way of talking with people
I control the room when I speak
I captivate people's attention
People listen intently to me whenever I speak
I am naturally confident and social
I enjoy talking to people
I project my voice well and people listen to me
I love meeting new people and talking with them
Boost Confidence
Save Up To 50%
Buy 3 Albums Save 10%
Buy 5 Albums Save 20%
Buy 10 Albums Save 30%
Buy 20 Albums Save 40%
Buy 30 Albums Save 50%
60 Day Money Back Guarantee
[ Close ]
Download 3 Subliminal Albums Worth $44.91
+ Our Exclusive eBook Completely FREE!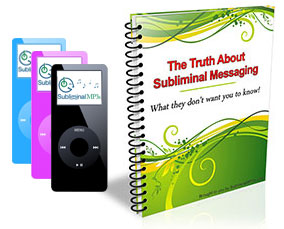 Join our newsletter and receive amazing, exclusive, benefits:
3 Subliminal Premium Downloads Worth $44.91
Our Free eBook: "The Truth About Subliminal Messaging"
Exclusive promotions, offers, and discounts