Pay Attention To Detail Subliminal
Learn to pay attention to detail and develop a laser level of focus with this unique subliminal album.
Do you easily get distracted?
Do you overlook the little things that can endanger the whole project you're working on?
Do want gain an advantage in your career by starting to take more care and attention in your work?
You know that even the grandest project depends on the success of the smallest components. The details count, in business and in personal life - from typos to tardiness, they define the way people will perceive you and can influence your own life.
An attention to detail goes a long way. It can be the difference between success and mediocrity, it can be the difference between an A Grade or a C. If you are consistent and always give your full concentration to a task and pay attention to the details then it can lead to a pattern of success - and if you don't then you will never reach the highest levels of success in any field.
If you constantly neglect the detail, if you always rush to get a project finished, if you often catch yourself thinking "Oh well, that's good enough" - you'll never be great, and you'll never be perceived as great. Only good enough.
Train your mind to pay attention to detail!
Over time our mind develops certain patterns that define the way we react to different situations. When it comes to being detail oriented, it can choose to decide that the details aren't that important, or to understand their importance in the bigger picture. If yours has "chosen" the first path and you want to change that - you can. Our mind is responsive to training, and that's where this subliminal album can be of huge help.
It contains positive suggestions that it sends directly to your subconscious, rewiring the thought patterns created years ago. It takes time and commitment, but if you're serious about elevating your standards, it will help you to:
Become aware of the importance of details within the big picture and understand that our entire environment is simply an accumulation of tiny details. This awareness will drive you to stop ignoring the "small stuff" and to pay attention that every tiny detail gets done properly.
Stop procrastinating and be more productive. As you develop your ability to focus on the task at hand, you will notice how the tasks get done more effortlessly and that you aren't wasting time to fix something you missed earlier. You will no longer be challenged by larger problems that could have been prevented if you had paid closer attention to the details at the beginning.
Step up the corporate ladder, or land new business opportunities. The details of your work affect your company's ability to prosper. Successful managers know that everything counts, and quickly single out those who are committed to excellence instead of mediocrity. Thanks to your ability to pay attention to detail you will soon be recognized as a true professional and someone who can be trusted with important projects.
This album will align your mind so that you will have full control of your attention and focus, and paying attention to the details will come naturally to you - all of the time.
Download this album today and become someone who always puts everything into a task and finishes everything to the highest standard.
Listen To Our Sample Tracks
Each of our albums contains 5 tracks; Ocean, Fire, Wind, Thunderstorm, and a completely Silent track.
These 5 tracks contain the same affirmations (which you can see to the right) - we include 5 different tracks purely to give a variety of sounds for you to choose from if you prefer one type over another.
Select a track below to hear a 20 second sample:
* These samples are representative of what you will hear but do not contain any subliminal messages.
Affirmations In This Recording
I have a natural attention to detail
I have a high attention to detail
I give 100% attention to everything I do
I always fully focus on the task at hand
I pay attention to the little things
I am successful as I pay attention to the details
I finish every task and project to a high standard
I have full control over my attention and focus
I give a consistent level of focus to any task
Focus, concentration and attention to detail comes naturally to me
Improve Concentration
Save Up To 50%
Buy 3 Albums Save 10%
Buy 5 Albums Save 20%
Buy 10 Albums Save 30%
Buy 20 Albums Save 40%
Buy 30 Albums Save 50%
60 Day Money Back Guarantee
[ Close ]
Download 3 Subliminal Albums Worth $44.91
+ Our Exclusive eBook Completely FREE!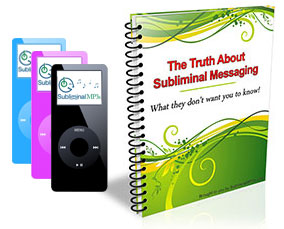 Join our newsletter and receive amazing, exclusive, benefits:
3 Subliminal Premium Downloads Worth $44.91
Our Free eBook: "The Truth About Subliminal Messaging"
Exclusive promotions, offers, and discounts