Genius Potential Subliminal
Use our subliminal messages to train your mind and develop to your ultimate potential intellectually - perhaps even develop your genius potential and expand your mind way beyond its current limits.
This album will have different effects on different people and it depends on where you start from in terms of intelligence as to how much you will gain and how fast too, but this album is designed to:
First of all make you believe in yourself - that you are capable of doing anything and have the potential to expand your mind and tap into deeper talents and levels of intelligence.
Make you strive to live-up to your ultimate intellectual potential and achieve the absolute maximum you are capable of.
Re-program your mind to think with clarity and complete focus. It make sure you are always "switched on" and that your mind improves it' capacity to process information efficiently, accurately and fast.
It will also boost your motivation and your desire to learn, so if you currently struggle to study, or easily get bored this album could be just what you need. It will give you a burning desire to better yourself, to learn new things, increase your intelligence and develop to the best you possibly can.
Lastly it will rewire your mind to help you process information quickly and efficiently and make sure your mind is working to it's full potential all of the time.
If you are highly ambitious, driven, and want to get the most from yourself and out of life generally then this is the album for you.
Download this album today to awaken your genius potential and take yourself to the limits of your possible intelligence.
Listen To Our Sample Tracks
Each of our albums contains 5 tracks; Ocean, Fire, Wind, Thunderstorm, and a completely Silent track.
These 5 tracks contain the same affirmations (which you can see to the right) - we include 5 different tracks purely to give a variety of sounds for you to choose from if you prefer one type over another.
Select a track below to hear a 20 second sample:
* These samples are representative of what you will hear but do not contain any subliminal messages.
Affirmations In This Recording
I have genius potential
I am developing to my ultimate intellectual potential
I am expanding my mind way beyond it's current limit
I think with clarity and complete focus
My mind is always focused and sharp
I process information efficiently, accurately and fast
I love learning new things
I have a burning desire to learn
I have an intense motivation to enhance my mind
My intelligence increases every day
Improve Concentration
Save Up To 50%
Buy 3 Albums Save 10%
Buy 5 Albums Save 20%
Buy 10 Albums Save 30%
Buy 20 Albums Save 40%
Buy 30 Albums Save 50%
60 Day Money Back Guarantee
[ Close ]
Download 3 Subliminal Albums Worth $44.91
+ Our Exclusive eBook Completely FREE!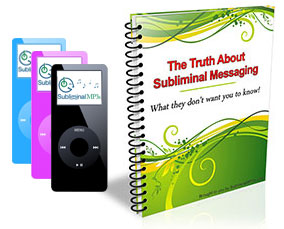 Join our newsletter and receive amazing, exclusive, benefits:
3 Subliminal Premium Downloads Worth $44.91
Our Free eBook: "The Truth About Subliminal Messaging"
Exclusive promotions, offers, and discounts