Problem Solving Skills Subliminal
Improve your problem solving skills through the infinite power of your mind with this subliminal messages mp3.
Do you often find yourself choosing the easiest or most obvious solution, only to discover that you have entirely missed a much better one?
Is your thinking more "in" than "out" of the box?
Do you admire people who effortlessly come up with the ways to use available resources to resolve issues?
Would you like to be able to solve most of the problems that come up efficiently and in a timely fashion without difficulty?
People who are able to quickly come up with the best possible solution to a problem are those whose careers advance the fastest, who are the obvious choices when friends or family members will turn to when they need help, and that trait alone can guarantee that they will be successful, seen as capable and influential. They don't seem to need others - but others quite often need them.
Would you like to be such a person?
Problem solving is often considered to be a talent, something that people are born with - or without. In fact, it's a skill, and a skill can be learned. However, if your brain isn't trained to think "out of the box" then it will usually go for the most obvious solutions - just like with most of the world.
And the obvious solutions are rarely the best. When you train your brain to see all the ways you can use available resources to solve a problem, it becomes better at it and with time it becomes your natural thinking pattern.
This album will improve your ability to problem solve by sending focused subliminal messages directly into your unconscious mind. These messages are designed to help you think more logically and rationally, and to rewire your mind so that it starts focusing on looking for more creative solutions, beyond the obvious choices.
You will notice how you're taking into account some resources and possibilities that you wouldn't notice before. Your mind will become focused to spotting anything that can help in solving a problem, enlarging the field of opportunities you can use.
You will better see the bigger picture and how to manipulate situations to get a desired result. You will get better at analyzing the possible solutions and their outcomes, which will allow you to quickly find the one that is the most effective.
Finally, you'll notice that you're more confident about your problem solving skills and you'll project that feeling to others, becoming a natural choice when someone skilled and competent is needed. This will make you the go-to person in every field - from your social circles to your professional life.
Get started with this powerful subliminal album today and become a creative problem solver, the one who is looked up to and who gets the first chance of a promotion!
Listen To Our Sample Tracks
Each of our albums contains 5 tracks; Ocean, Fire, Wind, Thunderstorm, and a completely Silent track.
These 5 tracks contain the same affirmations (which you can see to the right) - we include 5 different tracks purely to give a variety of sounds for you to choose from if you prefer one type over another.
Select a track below to hear a 20 second sample:
* These samples are representative of what you will hear but do not contain any subliminal messages.
Affirmations In This Recording
I have excellent problem solving skills
I have a natural ability to solve problems
I deal with problems as they arise
I always stay calm and in control when dealing with a problem
I always think logically and rationally
I always look at the big picture
I enjoy solving problems
I have a natural tendency to find a solution to a problem
I enjoy a challenge
I love solving problems and finding solutions to difficult problems
Improve Concentration
Save Up To 50%
Buy 3 Albums Save 10%
Buy 5 Albums Save 20%
Buy 10 Albums Save 30%
Buy 20 Albums Save 40%
Buy 30 Albums Save 50%
60 Day Money Back Guarantee
[ Close ]
Download 3 Subliminal Albums Worth $44.91
+ Our Exclusive eBook Completely FREE!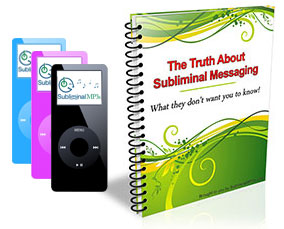 Join our newsletter and receive amazing, exclusive, benefits:
3 Subliminal Premium Downloads Worth $44.91
Our Free eBook: "The Truth About Subliminal Messaging"
Exclusive promotions, offers, and discounts