Become More Creative Subliminal
Use this subliminal audio album to expand your imagination and become more creative!
Are you frustrated because you're not able to come up with ideas in the blink of the eye?
Do you feel that you lack imagination?
Would you like to be a better problem solver?
Do you often suffer from creative block?
If you are an artist of any sort, a writer, or in fact anyone who has a creative job such as building, designing, engineering etc then creativity is an important part - not just of what you do, but of who you are.
Some people are naturally more imaginative than others, they are quick to solve any problem in the most unusual way, ideas just seem to come to them without any effort at all.
We tend to look at them as some miraculously capable and innovative specimens that we could never be like. But the truth is we all have the creative potential that we can actually enhance and become more creative, in our everyday life and in our job.
This album is designed to stimulate the parts of your brain responsible for creativity and to unlock this potential so that you too can feel the full benefits of being more creative. Right now these parts are cluttered with your self-imposed limitations; messages from this album will rewire these limitations - with time it will be like they never existed. They will also stimulate the creation of a new path, one that will allow you to connect with the full potentials of your inner creative being.
It will open your mind and help you to overcome your creative blocks. The suggestions that it contains will "clean" your subconscious mind so you can think clearly and use your imagination and creative mind to its full capability. Your ideas will flow freely and you will find inspiration flowing through your mind.
It will enhance your problem solving skills and your ability to think outside the box.  As your mind gets free from self-imposed limitations, you will be able to broaden your thinking beyond the conventional solutions. You will find that you're coming up with different ideas, suggestions and ways of getting things done more easily than ever.
You will become more self-aware and able to express yourself without any limitations. You will be able to engage with the world without judging yourself, more open to risk taking and trying new things. Stripping away your inhibitions will allow you to experience the freedom of expressing yourself in an authentic way, on a regular bases.
You can either use this album as and when you need to - perhaps when you have a blockage and can't move past it, or with continued regular use it will make improvements to your creativity generally so that these blockages are few and far between and new ideas come naturally to you.
Creative people get ahead in life, they are imaginative and inspiring - download this subliminal audio and become one of them!
Listen To Our Sample Tracks
Each of our albums contains 5 tracks; Ocean, Fire, Wind, Thunderstorm, and a completely Silent track.
These 5 tracks contain the same affirmations (which you can see to the right) - we include 5 different tracks purely to give a variety of sounds for you to choose from if you prefer one type over another.
Select a track below to hear a 20 second sample:
* These samples are representative of what you will hear but do not contain any subliminal messages.
Affirmations In This Recording
I am creative
I am a naturally creative person
I become more and more creative every day
I am in touch with my imagination
My imagination is strong and active
My imagination and creativity are constantly expanding
I think clearly at all times
Thought and ideas flow freely into my mind
I am always inspired creatively by everyday life
I am highly intuitive and creative
Improve Concentration
Save Up To 50%
Buy 3 Albums Save 10%
Buy 5 Albums Save 20%
Buy 10 Albums Save 30%
Buy 20 Albums Save 40%
Buy 30 Albums Save 50%
60 Day Money Back Guarantee
[ Close ]
Download 3 Subliminal Albums Worth $44.91
+ Our Exclusive eBook Completely FREE!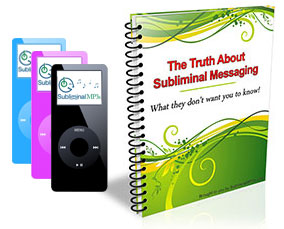 Join our newsletter and receive amazing, exclusive, benefits:
3 Subliminal Premium Downloads Worth $44.91
Our Free eBook: "The Truth About Subliminal Messaging"
Exclusive promotions, offers, and discounts