Be More Productive Subliminal
Dramatically boost your productivity, and simply get more things done in all areas of your life with this powerful subliminal mp3 album.
Do you start things never to finish them?
Do you put things off until the very last minute?
Once you start a task do you get easily distracted, often making excuses, or doing anything to avoid the task at hand?
If you can see yourself in the above questions then this is the album for you. It will help you in several ways, all-together making you more productive, focused, and highly driven - you will get more done, in less time, and do a better job!
Firstly it will help you to stop procrastinating. You will take responsibility for the work that has to be done, whether it is pleasant or not. You will think logically; that the work has to be done, and putting it off will only make it more difficult, and more stressful.
Secondly, you will gain a laser focus while you are working. You will concentrate on the task at hand and work to completion. Distraction will be a thing of the past as your mind becomes clearer and sharper.
Thirdly, you will be more motivated and driven. You will pride yourself on your work, and getting things done quickly and efficiently.
Lastly, you will develop momentum. You will think differently, and begin to feed off your past successes, getting a buzz out of the work you have completed and wanting more.
This is a fast acting album and you will feel energized upon listening. It can be used in the short term to give you a boost, and get you back on track to what you should be doing, and then over the long term it will make you more productive naturally – at all times, and in all areas of your life.
Become productive at work and at home. Make laziness, inefficiently and procrastination a thing of the past and be more productive with help from these unique subliminal messages.
Listen To Our Sample Tracks
Each of our albums contains 5 tracks; Ocean, Fire, Wind, Thunderstorm, and a completely Silent track.
These 5 tracks contain the same affirmations (which you can see to the right) - we include 5 different tracks purely to give a variety of sounds for you to choose from if you prefer one type over another.
Select a track below to hear a 20 second sample:
* These samples are representative of what you will hear but do not contain any subliminal messages.
Affirmations In This Recording
I am an extremely productive person
I always finish any task I start
I always take action when I need to
I focus fully on the task at hand at all times
I am always 100% focused and driven
I am energized when working and focus on the goal at all times
I have excellent powers of concentration
I always try my best and am extremely motivated to succeed
I enjoy working hard and getting things done
I find it easy to find motivation for anything I need to do
Increase Motivation
Save Up To 50%
Buy 3 Albums Save 10%
Buy 5 Albums Save 20%
Buy 10 Albums Save 30%
Buy 20 Albums Save 40%
Buy 30 Albums Save 50%
60 Day Money Back Guarantee
[ Close ]
Download 3 Subliminal Albums Worth $44.91
+ Our Exclusive eBook Completely FREE!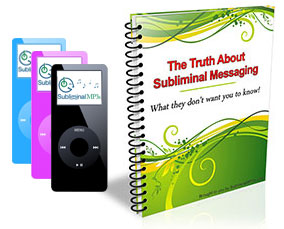 Join our newsletter and receive amazing, exclusive, benefits:
3 Subliminal Premium Downloads Worth $44.91
Our Free eBook: "The Truth About Subliminal Messaging"
Exclusive promotions, offers, and discounts