Stop Procrastination Subliminal
Stop procrastination at the source and start acting instantly with this powerful subliminal audio album.
Imagine how your life could be if you didn't procrastinate on every decision, if you didn't put work off or leave things until the last minute - if you were proactive and always took instant action and got the things you needed to, when (or in advance of) when you needed to! Think of the things you could achieve and the success you would experience if you could just apply yourself like this!
This doesn't have to be just a fantasy forever - you can make changes within your mind to make this your reality!... But you have to really want it:
Are you 100% serious about changing?
Are you dedicated to making a real change in your behavior?
Are you one of the few who will actually persist and make a big change?
If so then this album can help you - this album still requires that you want to change, but if you do it will give you a boost and rewire your thoughts to help you become the proactive person you want to be. Gradually the subliminal messages will penetrate your mind and transform you into someone who:
Acts and lives in the "now"
Does things as they need doing - without hesitation.
Is always motivated, driven, busy and on the move.
Actually enjoys getting things done.
Is proactive and gets things done without needing to be pushed.
Gets things done on time - well in advance of deadlines.
More than anything this album will change your self perception - you will see yourself differently, and believe in yourself. You will see yourself as someone who is naturally proactive, motivated and driven.
Upon first listening to the album you may experience an instant boost in motivation and drive, as you continue to listen these new self perceptions will start to establish themselves, and within a few weeks will become a normal part of who you are - it won't be a struggle anymore, you won't even want to procrastinate, you will just get things done.
Download this powerful, mind penetrating subliminal album now make a positive change in your mind today - a change which will spill over into your whole life and benefit you in many different ways.
Listen To Our Sample Tracks
Each of our albums contains 5 tracks; Ocean, Fire, Wind, Thunderstorm, and a completely Silent track.
These 5 tracks contain the same affirmations (which you can see to the right) - we include 5 different tracks purely to give a variety of sounds for you to choose from if you prefer one type over another.
Select a track below to hear a 20 second sample:
* These samples are representative of what you will hear but do not contain any subliminal messages.
Affirmations In This Recording
I always take action straight away
I get things done on time
I always act when I am supposed to
I enjoy getting things done early
I am a naturally proactive person
I prioritise and get things done when I should
I always start my projects early
I am successful because I am proactive
Success comes to me because I act when I need to
I am proactive and focused and always act straight away
Increase Motivation
Save Up To 50%
Buy 3 Albums Save 10%
Buy 5 Albums Save 20%
Buy 10 Albums Save 30%
Buy 20 Albums Save 40%
Buy 30 Albums Save 50%
60 Day Money Back Guarantee
[ Close ]
Download 3 Subliminal Albums Worth $44.91
+ Our Exclusive eBook Completely FREE!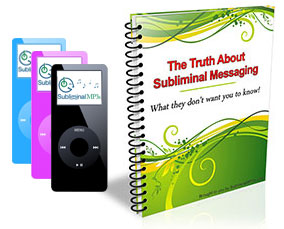 Join our newsletter and receive amazing, exclusive, benefits:
3 Subliminal Premium Downloads Worth $44.91
Our Free eBook: "The Truth About Subliminal Messaging"
Exclusive promotions, offers, and discounts