Wake Up Early Subliminal
Develop the natural ability to wake up early, and on time - every time, with help from this mind penetrating subliminal messaging album.
Have you ever experienced the phenomenon where you have set an alarm and it is crucial you wake up that day in particular on time. Perhaps an exam or important meeting is on your mind. When morning comes you "magically" wake up just a minute or two before your alarm. This happens to us all at some point or other - it is like our body knows when it needs to be up. Wouldn't it be great if it was in tune and knew every day!
Well it can be! It is not your body that "knows", it is really your mind. You mind has a powerful internal clock and sense of time and it can be surprisingly accurate!
Our subliminal messages penetrate into your mind to clear the clutter from your brain and to make sure your inner clock and senses are functioning at top level all of the time, so that you will naturally wake up at the right time, consistently.
We are not saying that you will never need another alarm clock again if you use this album, but simply that you will:
Have much more success at getting up on a morning. It will stop feeling like a chore, and just feel natural to wake up and get straight out of bed.
Wake up at a regular time and become much more consistent in your waking time.
Stop sleeping in, or sleeping through your alarm. You internal body clock will be "in-tune" and fully functioning. You will just instinctively "know" when you have to get up, and you will do so.
As you first start using this album the first thing you will notice is feeling much fresh and alert on a morning when you first wake up. As you continue to listen, over the next couple of weeks you will notice yourself becoming more consistent in your waking up time, and that you manage to get up and out of bed when you should do much more often.
Get started today with this album; become an early riser and become much more productive!
Listen To Our Sample Tracks
Each of our albums contains 5 tracks; Ocean, Fire, Wind, Thunderstorm, and a completely Silent track.
These 5 tracks contain the same affirmations (which you can see to the right) - we include 5 different tracks purely to give a variety of sounds for you to choose from if you prefer one type over another.
Select a track below to hear a 20 second sample:
* These samples are representative of what you will hear but do not contain any subliminal messages.
Affirmations In This Recording
I wake up early every day
I naturally wake up early
I wake up on time every day
My internal body clock is always accurate
My inner clock always wakes me up on time
I get up at the same time each morning
I always get straight out of bed upon waking up
I am instantly alert upon waking
Getting out of bed straight away comes naturally
I naturally wake up early and get out of bed on time
Increase Motivation
Save Up To 50%
Buy 3 Albums Save 10%
Buy 5 Albums Save 20%
Buy 10 Albums Save 30%
Buy 20 Albums Save 40%
Buy 30 Albums Save 50%
60 Day Money Back Guarantee
[ Close ]
Download 3 Subliminal Albums Worth $44.91
+ Our Exclusive eBook Completely FREE!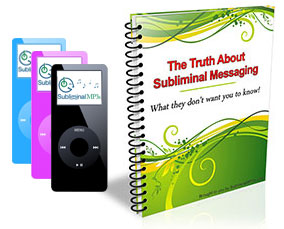 Join our newsletter and receive amazing, exclusive, benefits:
3 Subliminal Premium Downloads Worth $44.91
Our Free eBook: "The Truth About Subliminal Messaging"
Exclusive promotions, offers, and discounts