Enjoy Cleaning Subliminal
Start to enjoy cleaning, and stop seeing it as a chore with help from our powerful subliminal messaging album.
Do you struggle to motivate yourself to do the cleaning?
Do you only really take action when things are getting a little TOO messy?
Do you hate cleaning, and tidying, and try and find anything else to do to avoid it?
If this is you then our album can help. It will re-wire the way you see cleaning, and the way you feel about it. Your beliefs and attitude will change on a deeper level, and this will filter down into your habit and patterns of behavior:
You will tidy your house, clean your office, organize your desk - all without seeing it as a chore! Instead you will enjoy cleaning and feel positive about it.
You will not see it as a struggle or as an unpleasant task. Cleaning will just be a natural thing you do in your regular week.
You will think differently, you will see the benefits of keeping a clean and tidy house / desk etc instead of the pain it will be to do.
You will think of how nice the house will look, how much more hygienic things will be, how it will save you time if things are easier to find, and how keeping things tidy will improve your life.
These subliminal messages gradually make changes to your belief systems about cleaning. You can use the album either while you clean to gain a mental boost, or you can use it on an ongoing basis to experience a long term boost to your beliefs, and make sure cleaning and being tidy is a solid personality change.
Download this album today to make a permanent shift within your mind so that you actually start to enjoy cleaning and become much more productive!
Listen To Our Sample Tracks
Each of our albums contains 5 tracks; Ocean, Fire, Wind, Thunderstorm, and a completely Silent track.
These 5 tracks contain the same affirmations (which you can see to the right) - we include 5 different tracks purely to give a variety of sounds for you to choose from if you prefer one type over another.
Select a track below to hear a 20 second sample:
* These samples are representative of what you will hear but do not contain any subliminal messages.
Affirmations In This Recording
I enjoy cleaning
I enjoy keeping a tidy house
I always keep a tidy workspace
My desk is always tidy
My house is always tidy
Keeping a tidy house is important to me
I am extremely clean and hygenic
I am a naturally clean person
Cleaning is a regular part of my life
Keeping a tidy home comes naturally to me
Increase Motivation
Save Up To 50%
Buy 3 Albums Save 10%
Buy 5 Albums Save 20%
Buy 10 Albums Save 30%
Buy 20 Albums Save 40%
Buy 30 Albums Save 50%
60 Day Money Back Guarantee
[ Close ]
Download 3 Subliminal Albums Worth $44.91
+ Our Exclusive eBook Completely FREE!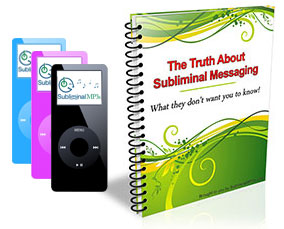 Join our newsletter and receive amazing, exclusive, benefits:
3 Subliminal Premium Downloads Worth $44.91
Our Free eBook: "The Truth About Subliminal Messaging"
Exclusive promotions, offers, and discounts