Become An Actor Subliminal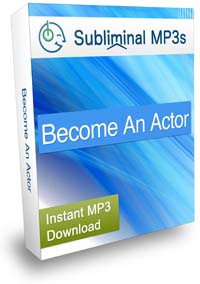 Unleash your natural potential and become the best actor you can possibly be using this unique subliminal album.
Do you dream of starring on the big screen, of being on stage in the spotlight, of taking the leading role?
Are you having trouble when you have to project different emotions?
Do setbacks make you lose your self-confidence?
Do you want to develop the mindset of a successful actor and to actually become one as a result?
A successful actor has to be able to become another person entirely, and that's easier said than done. You must overwrite your own characteristics if you want to successfully take on a new persona - and your own subconscious mind can sabotage you in that, projecting your own personality when least needed.
Another thing that makes a successful actor is the ability to boost your own self confidence and motivation: if you believe in yourself then that will show to others and they will believe in you too.
The keys to all this are in your mind - so unlock it!
This album won't get you that Oscar winning role all by itself, but it will align your mind so you can improve to your ultimate potential. It will send powerful positive suggestions to your subconscious mind, and gradually shape within you the mindset of a successful actor.
The messages on this album work in 3 main ways:
They will boost your motivation, drive and ambition. It will give you a burning desire to become a top actor and go all out to achieve success.
They will also boost your self belief and confidence in yourself. This is essential as you will need to be persistent and keep trying again and again through auditions, pilots, casting opportunities and countless meetings with producers and directors. You will develop a firm belief in yourself and never stop going for what you want. You will develop a thick skin to all criticism and come back no matter what.
They will make you aim for the top. You will look at your skills, and try and improve your acting skills in in ever aspect. You will become self analytical and look at your weak-spots and try to improve them. You won't be happy with anything less than an excellent performance - always striving to be more unique and believable in everything you do.
These subliminal messages will give you the mind of an actor. You will acquire the sort of character traits which are shared by all top actors, and with these character traits you too will reach your potential and stand the best chance of success.
Start listening to this album today and push your acting ability to its limit!
Listen To Our Sample Tracks
Each of our albums contains 5 tracks; Ocean, Fire, Wind, Thunderstorm, and a completely Silent track.
These 5 tracks contain the same affirmations (which you can see to the right) - we include 5 different tracks purely to give a variety of sounds for you to choose from if you prefer one type over another.
Select a track below to hear a 20 second sample:
* These samples are representative of what you will hear but do not contain any subliminal messages.
Affirmations In This Recording
I have a natural talent for acting
Acting comes naturally to me
I am an excellent actor
I perform to my best consistently
I can project different emotions and feelings effortlessly
I will develop my acting skills to the highest level
I am a top level actor
I am persistent and have 100% self belief and confidence
I am thick skinned and setbacks make me more determined
I always give an excellent performance
Music & Arts
Save Up To 50%
Buy 3 Albums Save 10%
Buy 5 Albums Save 20%
Buy 10 Albums Save 30%
Buy 20 Albums Save 40%
Buy 30 Albums Save 50%
60 Day Money Back Guarantee
[ Close ]
Download 3 Subliminal Albums Worth $44.91
+ Our Exclusive eBook Completely FREE!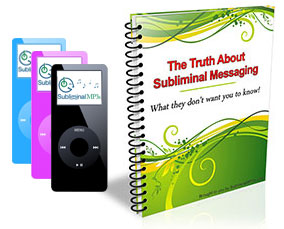 Join our newsletter and receive amazing, exclusive, benefits:
3 Subliminal Premium Downloads Worth $44.91
Our Free eBook: "The Truth About Subliminal Messaging"
Exclusive promotions, offers, and discounts