Learn To Play The Violin Subliminal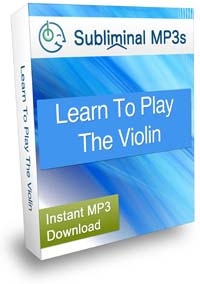 Enhance your playing ability and learn to play the violin with our powerful subliminal mp3 album.
Are your practice sessions a chore?
Do you feel like you aren't moving forward?
Do you fear that you'll never awaken the musician within?
Do you want to get your initial enthusiasm back and to naturally enhance your ability to play the violin?
Motivation and desire to learn to play the violin can easily disappear when you see that the lessons aren't going the way you hoped they would. Instead of enjoying the lessons, you focus on the technical side of playing, on the stiffness of your fingers, you start making more mistakes and soon you see nothing else than the mistakes you're making.
That kills motivation, and it certainly has a way of ruining your self-belief. You start thinking that you'll never be a good violinist.
But it's all in your mind - and you can reprogram your mind to push you to become the best violinist you possibly can!
Our subliminal messages will directly target your unconscious mind, to rewire the way it works and help you to improve your violin playing skills. This is a learning aid, rather than a complete violin learning system, but this album will shorten your learning curve and speed up the rate at which you will be able to learn.
It acts as a learning aid - you still need to practice as normal, but the gradual changes in your subconscious mind will help you to absorb information a lot easier.
With continued use over a period of a few days to a couple of weeks you should begin to notice several changes:
You will experience an improvement in your level of focus. You will no longer get distracted, or bored. You will be able to clearly focus and concentrate for long periods of time.
You will also be more motivated. You will really want to learn and push yourself, and also really start to enjoy your practice and playing the violin more than ever before.
You will also see an improvement in your memory. You will store information more efficiently, i.e. you will need less repetition before you understand things and can move onto the next area.
If you are really committed to the violin and want to reach your true potential then use this albums today and get the most from your practice to become the best player you possibly can.
For best results you should use the album a day - if possible before you practice.
This album is just one of our musical instrument learning subliminal albums - we also have albums to help you learn trumpet, learn guitar, saxophone, piano and more, as well as improving you dancing ability and even your singing voice.
Listen To Our Sample Tracks
Each of our albums contains 5 tracks; Ocean, Fire, Wind, Thunderstorm, and a completely Silent track.
These 5 tracks contain the same affirmations (which you can see to the right) - we include 5 different tracks purely to give a variety of sounds for you to choose from if you prefer one type over another.
Select a track below to hear a 20 second sample:
* These samples are representative of what you will hear but do not contain any subliminal messages.
Affirmations In This Recording
Playing the violin comes naturally to me
I am a talented violin player
I am an excellent violin player
I love playing my violin
I practice the violin every day with great discipline
I give 100% dedication and focus to my violin practice
I am a top level musician
I am a naturally fast learner
I constantly push myself to improve my violin skill
My violin skill improves with every time I practice
Music & Arts
Save Up To 50%
Buy 3 Albums Save 10%
Buy 5 Albums Save 20%
Buy 10 Albums Save 30%
Buy 20 Albums Save 40%
Buy 30 Albums Save 50%
60 Day Money Back Guarantee
[ Close ]
Download 3 Subliminal Albums Worth $44.91
+ Our Exclusive eBook Completely FREE!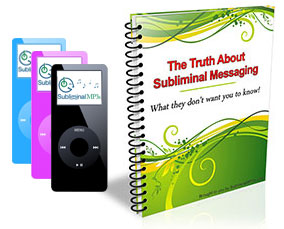 Join our newsletter and receive amazing, exclusive, benefits:
3 Subliminal Premium Downloads Worth $44.91
Our Free eBook: "The Truth About Subliminal Messaging"
Exclusive promotions, offers, and discounts