Learn To Play The Saxophone Subliminal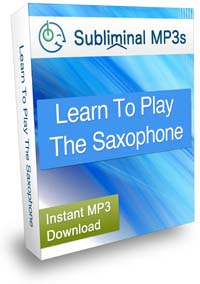 Align your subconscious mind and your conscious efforts to maximize your ability to learn to play the saxophone with these powerful subliminal messages.
Have you learnt the basic of playing the saxophone, but you still can't say that you're good at it?
Are your lessons becoming painfully frustrating because you're faced with with intonation, accidentals, rhythms and you just can't get the hang of it?
Do you want to become naturally good at playing the saxophone?
Saxophone is one of the easier wind instruments to learn from a technical standpoint, but to master it you need a lot of motivation and practice. And it's difficult to stay motivated when it seems like you're not getting any better at it.
If you really want to master the saxophone, you need the support of your subconscious mind - to make sure that you're completely dedicated to it.
That's exactly how this album can help you to become a great saxophone player
Our subliminal statements effortlessly enter your mind without you even realizing to help improve your ability to play the saxophone. It is important to realize that these messages are not all you need - you won't just wake up being magically able to play the saxophone, but they will enhance the rate at which you can learn and process musical information.
This album works as a learning aid and aims to help you learn at an improved rate. You do still need to practice and attend classes, however the subtle changes to the way your subconscious mind works will help you to absorb information easier.
With regular use of the album you will notice several improvements to your saxophone playing:
You will feel much more motivated than you have ever felt before. You will really enjoy your practice and look forward to it. Your commitment will be stronger than ever to improving your skills.
You will also notice a marked improvement in your ability to focus. If you are the type of person who gets easily distracted from your practice or even bored with it then this album will combat this. You will stay focused for longer and have a much higher level of concentration.
You musical understanding will improve i.e. things which used to be difficult to understand will sink into your mind easier and you will process everything much more efficiently.
Your musical memory will gain a boost. Information will be stored first time round, and you will need less repetition before you can move on.
Download this album now and improve your saxophone ability to it's full potential - get the upper hand and the boost you need to become the best you possibly can.
This album is part of our Music and Arts range, which also includes learn guitar, violin and more, as well as improving dancing and singing.
Listen To Our Sample Tracks
Each of our albums contains 5 tracks; Ocean, Fire, Wind, Thunderstorm, and a completely Silent track.
These 5 tracks contain the same affirmations (which you can see to the right) - we include 5 different tracks purely to give a variety of sounds for you to choose from if you prefer one type over another.
Select a track below to hear a 20 second sample:
* These samples are representative of what you will hear but do not contain any subliminal messages.
Affirmations In This Recording
I am an excellent saxophone player
I have a natural ability to play the saxophone
I enjoy playing the saxophone
I take my saxophone practice very seriously
I practice my saxophone regularly and with deep focus
I am constantly pushing my drumming to the next level
My saxophone playing is improving at an accellerated rate
I take in new information quickly and naturally
I am 100% dedicated to improving my saxophone playing
Every time I practice my saxophone level dramatically increases
Music & Arts
Save Up To 50%
Buy 3 Albums Save 10%
Buy 5 Albums Save 20%
Buy 10 Albums Save 30%
Buy 20 Albums Save 40%
Buy 30 Albums Save 50%
60 Day Money Back Guarantee
[ Close ]
Download 3 Subliminal Albums Worth $44.91
+ Our Exclusive eBook Completely FREE!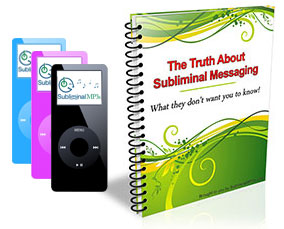 Join our newsletter and receive amazing, exclusive, benefits:
3 Subliminal Premium Downloads Worth $44.91
Our Free eBook: "The Truth About Subliminal Messaging"
Exclusive promotions, offers, and discounts