Improve Your Singing Voice Subliminal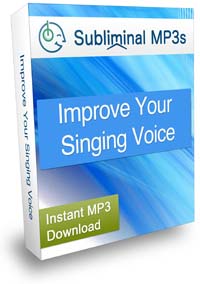 Improve your singing voice and become the best singer you can possibly be with the help from this powerful subliminal album.
Do you hate your singing voice?
Do you think you're unable to create good tone when singing?
Do you want to be able to produce a consistent and pleasing tone while singing?
A "good singing tone" is very subjective issue, but it's always the result of good technique. Everyone has imagined transforming their amateur voice into an admirable range of tones and pitches, but few ever take the steps necessary to bring their visions to reality.
If you're taking lessons and working on improving your voice, then this subliminal album can help you to bring your mind, body, and voice into perfect harmony. It sends powerful positive suggestions directly to your subconscious, from where they work on establishing within you the mindset of a dedicated singer.
Eventually this album will help you to improve your singing voice naturally. It works in 3 main ways:
It will improve your singing range and tone, in terms of the range of notes you can sing, and how you progress through different voice ranges. Your subconscious mind controls all of these functions, and when it focuses on improving them you will be able to reach higher notes, and have full control over your voice.
It will help you to develop "singers awareness": Your awareness of pitch and tone will heighten. You will be able to pickup your own errors much more clearly. This will help you to make minute adjustments to find the correct pitch and tone needed.
Finally you will be more motivated and driven and practice than ever before. You will gain a new love for singing, and develop a burning desire to improve your singing voice and become the best you possibly can be.
This album is simply meant as an aid. It is important to note that you still need to practice. However, if you do it will help you to improve and advance at a faster rate and become a better singer all round.
When you first start using this album the first things you will notice will be the boost to your drive and motivation, and your awareness increasing. You will be more focused than ever! After a week you will really notice the changes starting to build, as real improvements to your singing voice become clear - you will have much more control over your voice.
Get started using this unique album today and develop to your maximum potential as a singer!
Listen To Our Sample Tracks
Each of our albums contains 5 tracks; Ocean, Fire, Wind, Thunderstorm, and a completely Silent track.
These 5 tracks contain the same affirmations (which you can see to the right) - we include 5 different tracks purely to give a variety of sounds for you to choose from if you prefer one type over another.
Select a track below to hear a 20 second sample:
* These samples are representative of what you will hear but do not contain any subliminal messages.
Affirmations In This Recording
I am a talented singer
Singing comes naturally to me
I will sing at a top level
I put all of my energy and soul into my singing
I have an excellent singing voice
I am always aware of my voice and work hard to improve it
I am a perfectionist towards my singing and improving my voice
My singing tone and range are constantly improving
I am extremely motivated to train my singing voice
My singing voice improves every day
Music & Arts
Save Up To 50%
Buy 3 Albums Save 10%
Buy 5 Albums Save 20%
Buy 10 Albums Save 30%
Buy 20 Albums Save 40%
Buy 30 Albums Save 50%
60 Day Money Back Guarantee
[ Close ]
Download 3 Subliminal Albums Worth $44.91
+ Our Exclusive eBook Completely FREE!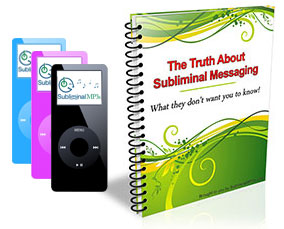 Join our newsletter and receive amazing, exclusive, benefits:
3 Subliminal Premium Downloads Worth $44.91
Our Free eBook: "The Truth About Subliminal Messaging"
Exclusive promotions, offers, and discounts