Subliminal Learning
This is one of our core albums; use this subliminal learning album to enhance your ability to learn, and live up to your ultimate potential.
This album will instill in you key personality traits, habits, and ways of thinking to help you to learn more effectively.
It works by sending positive subliminal messages into your mind which eliminate the habits and thoughts which have been holding you back and limiting your potential.
These negative thoughts are then replaced with positive ones to improve your capacity to learn and the speed of which you do, This album will help in several ways:
It will help you to concentrate. Concentrate like you never have before. You will stay focused for longer periods of time, and not get distracted as easily.
It will also help you to process information easier and faster. New information will go into your mind, be processed and stored more efficiently than ever. You will learn things first time, and need less revision and repetition.
Your mind will be clear and your memory function will improve. You will be able to recall information as and when you need it.
Finally, it will instill in you a burning desire to learn. You will want to learn new things, and to increase your knowledge. This in turn will make you enjoy your learning. You will no longer see it as a chore, or boring, you will see the benefits of learning, you will look forward to it, and enjoy your studies more than ever.
As you start to use this album feelings of motivation and of being energized are pretty common, you will also notice a real intense desire to learn and to better yourself. With more time and consistent listening you really will gain an advantage and a boost in your capacity to study and learn new information quickly and naturally.
Develop the personality of a high achiever, really commit to your learning, and gain an advantage - all with this powerful subliminal learning mp3.
Listen To Our Sample Tracks
Each of our albums contains 5 tracks; Ocean, Fire, Wind, Thunderstorm, and a completely Silent track.
These 5 tracks contain the same affirmations (which you can see to the right) - we include 5 different tracks purely to give a variety of sounds for you to choose from if you prefer one type over another.
Select a track below to hear a 20 second sample:
* These samples are representative of what you will hear but do not contain any subliminal messages.
Affirmations In This Recording
I am a fast learner
I enjoy learning and developing myself
I love to increase my knowledge and develop my mind
I have a natural ability to concentrate
I easily focus and concentrate my mind
I process information accurately and efficiently
I learn new information first time
I have an excellent memory
I effortlessly learn, store, and recall information
I am passionate about learning and studying
Learning & Education
Save Up To 50%
Buy 3 Albums Save 10%
Buy 5 Albums Save 20%
Buy 10 Albums Save 30%
Buy 20 Albums Save 40%
Buy 30 Albums Save 50%
60 Day Money Back Guarantee
[ Close ]
Download 3 Subliminal Albums Worth $44.91
+ Our Exclusive eBook Completely FREE!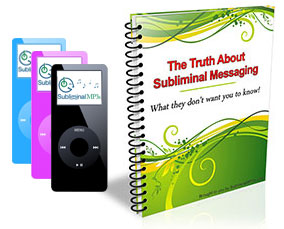 Join our newsletter and receive amazing, exclusive, benefits:
3 Subliminal Premium Downloads Worth $44.91
Our Free eBook: "The Truth About Subliminal Messaging"
Exclusive promotions, offers, and discounts