Boost IQ Subliminal
Boost your IQ with our cutting edge subliminal audio and enhance the power of your mind in all areas.
Imagine having the ability to learn things effortlessly, to naturally absorb new information, to store and process all of this information efficiently and to approach everything with complete focus and higher level of concentration.
People with a higher IQ have better memories, an increased ability to solve problems, work under pressure and learn new things, and this all leads to more opportunities in life - better career prospects and business opportunities, better advancement within the education system, and the ability to progress in almost any skill or discipline at a faster rate.
This can be the case for you too - it doesn't have to be a fantasy. You too can increase your natural IQ levels.
If increasing your IQ is more than just a fad - if you really want it and have clear goals in mind then our album will help you. You still can't just rely on this album to do 100% of the work for you, but it will gradually transform your mind from the inside out.
IQ isn't only genetic, you can improve it through your own efforts and dedication, and through changing your thoughts and beliefs on a subconscious level. The way this album works is simple, it instills in you some of the key patterns of thinking shared by people who have a higher IQ and a naturally higher level of intelligence - once you start to adopt these patterns of thinking and internal thought processes then your IQ will improve too.
As you use this album you will start to:
See yourself differently, value your intelligence more, and see yourself as someone who is highly intelligent.
Feel more focused in all areas of your life.
Notice a real improvement in your ability to absorb new information
Start thinking more logically and rationally.
Notice yourself being able to remember things easier and in more detail.
As all these changes build over a few weeks you will see a measurable difference - an actual improvement in your IQ.
Right now you are probably seeing yourself in the future and what your life would be like with this increased IQ level... but probably still a little skeptical too - well if so then take our challenge: take an IQ test now, then again after 2 weeks of using the album, and again after a further 2 weeks of regular daily listening. If your IQ has not improved we will refund your payment, and as with any album you are always covered by our 60 day guarantee!
Download this album today and you could be making enhancements to your IQ within minutes, and taking the first steps towards a brighter future full of opportunities!
Listen To Our Sample Tracks
Each of our albums contains 5 tracks; Ocean, Fire, Wind, Thunderstorm, and a completely Silent track.
These 5 tracks contain the same affirmations (which you can see to the right) - we include 5 different tracks purely to give a variety of sounds for you to choose from if you prefer one type over another.
Select a track below to hear a 20 second sample:
* These samples are representative of what you will hear but do not contain any subliminal messages.
Affirmations In This Recording
My IQ is increasing
I am naturally intelligent
I take in new information effortlessly
My IQ is naturally increasing all the time
I always have an excellent level of focus
I have a natural ability to concentrate
I think clearly and logically at all times
I store information naturally and effortlessly remember it
I remember information easily and in full detail
I think logically and have a natural ability to solve problems
Learning & Education
Save Up To 50%
Buy 3 Albums Save 10%
Buy 5 Albums Save 20%
Buy 10 Albums Save 30%
Buy 20 Albums Save 40%
Buy 30 Albums Save 50%
60 Day Money Back Guarantee
[ Close ]
Download 3 Subliminal Albums Worth $44.91
+ Our Exclusive eBook Completely FREE!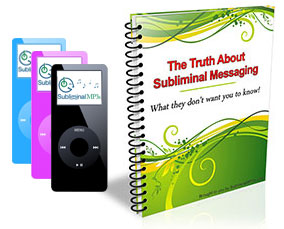 Join our newsletter and receive amazing, exclusive, benefits:
3 Subliminal Premium Downloads Worth $44.91
Our Free eBook: "The Truth About Subliminal Messaging"
Exclusive promotions, offers, and discounts