Successful Children Subliminal
Disclaimer: This album is meant for children, but you should still tell them what they are listening to. It is illegal to play subliminal albums for anyone other than yourself without consent. The messages contained within all all positive statements to help make your children polite, motivated, happy, and successful at school and in life. We take no responsibility for children still behaving badly while listening to this album.
Do your children lack direction?
Do your children have a disinterest in school, doing their homework, and their studies generally?
Do your children lack motivation and focus?
Do you want to raise successful children?
If so then this subliminal audio can help. It has been designed to send positive messages into your child's mind. It works in 2 main ways:
To focus and motivate your child. They will focus better in all areas of their life, but especially with regards to education, and schoolwork. They will stop complaining and do their homework and work better in class too. Again they will start to enjoy studying, make it fun, and want to learn.
To make your child behave themselves. They will start behaving better, and act polite. They will see the benefits of being behaved and actually start to really want to improve their behavior.
This album also contains some general positivity, success, and happiness based statements.
This album is not an instant fix to a problem child. If your child does want to change their behavior, if they do have good intentions sometimes, then this album will bring more of that behavior out. You should play the album once per day for 20-30 minutes, and you should see an improvement in your child within 1-2 weeks.
Listen To Our Sample Tracks
Each of our albums contains 5 tracks; Ocean, Fire, Wind, Thunderstorm, and a completely Silent track.
These 5 tracks contain the same affirmations (which you can see to the right) - we include 5 different tracks purely to give a variety of sounds for you to choose from if you prefer one type over another.
Select a track below to hear a 20 second sample:
* These samples are representative of what you will hear but do not contain any subliminal messages.
Affirmations In This Recording
I am successful
I am polite
I work hard in school and at home
I always listen to my parents
I always do my homework
I enjoy school and I enjoy studying
I am naturally motivated
I focus on my work easily
I am always well behaved
I love and respect my parents
Learning & Education
Save Up To 50%
Buy 3 Albums Save 10%
Buy 5 Albums Save 20%
Buy 10 Albums Save 30%
Buy 20 Albums Save 40%
Buy 30 Albums Save 50%
60 Day Money Back Guarantee
[ Close ]
Download 3 Subliminal Albums Worth $44.91
+ Our Exclusive eBook Completely FREE!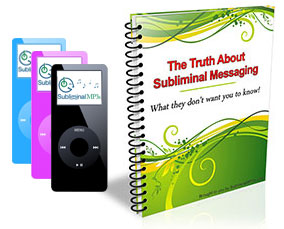 Join our newsletter and receive amazing, exclusive, benefits:
3 Subliminal Premium Downloads Worth $44.91
Our Free eBook: "The Truth About Subliminal Messaging"
Exclusive promotions, offers, and discounts