Safe Driving Subliminal
This album does exactly what it says on the label - it aims to make you a safe, careful, and considerate driver.
Are you often told that you're a rude driver?
Have you ever endangered anyone while driving, or just scratched your own car because you weren't paying attention?
Do you tend to lose nerves when you drive?
Do you think you could benefit from becoming a careful driver that everyone feels safe with?
With the things we do routinely - like working, parenting or driving - it's easy to lower the standards with time and to accept to just do it well enough. With driving, not being 100% careful at every moment can result in very serious situations, and even life loss, yours or someone else's. Do you always use a turn signal when changing lanes, hit the brake prior to the turn? Do you always follow the rules of safe driving?
And even if your own driving skills are impeccable, there are other drivers on the road as well, and you need to be 100% alert 100% of the time - driving today is more than just watching the road in front of you: you also have to constantly scan for people who may be driving erratically.
It's not only your driving habits that need change - there's also the issue of how alert you are. And all of that can get lost as you get into the routine.
If you realize that you need to change this and you're willing to work on becoming a better and safer driver, then this subliminal album can help you in acquiring that exact mindset. The messages it contains will gradually build within your mind in order to:
Make you more alert while driving. Your level of awareness of the traffic will increase as you keep listening to these messages, and you will become more focused on the road, aware of other road users, and of possible dangers/hazards. You will be better equipped to properly react if something unexpected happens.
Make you more aware of your bad habits. As you become more focused on your driving, you'll be able to spot what you're doing wrong and where there's a place for improvement. You will become a more considerate driver, giving people the right of way, and always considering those around you. You will also be aware of your speed, and the various road laws you must obey in different circumstances.
Make you less stressed. Increased level of awareness of your own driving and of other drivers' behavior on the road will simultaneously increase your feeling of control over situation. This will make you more calm as other drivers will have much less influence on your own driving.
It is not only your life at stake when you get behind the wheel of a car but the lives of your passengers, and everyone you share the road with. If you have had a scary experience or you are now realizing how your driving has the potential to hurt someone then now is the time to change that.
Download this album today and change your driving habits so that you can be a more responsible and careful driver - for yours and for the sake of others.
This album doesn't put you into a trance or state of meditation so it can be used immediately before driving - in fact when used like this the messages will stay fresh in your mind.
Listen To Our Sample Tracks
Each of our albums contains 5 tracks; Ocean, Fire, Wind, Thunderstorm, and a completely Silent track.
These 5 tracks contain the same affirmations (which you can see to the right) - we include 5 different tracks purely to give a variety of sounds for you to choose from if you prefer one type over another.
Select a track below to hear a 20 second sample:
* These samples are representative of what you will hear but do not contain any subliminal messages.
Affirmations In This Recording
I am a safe driver
I am a safe and conscientious driver
I am always aware of the road ahead
I am always aware of my surroundings when driving
I take extra care when there are possible dangers on the road
I am a considerate drivre
I always stick to the speed limit
I am a responsible driver
I am extremely considerate of other drivers
I am always focused and take great care while driving
Learning & Education
Save Up To 50%
Buy 3 Albums Save 10%
Buy 5 Albums Save 20%
Buy 10 Albums Save 30%
Buy 20 Albums Save 40%
Buy 30 Albums Save 50%
60 Day Money Back Guarantee
[ Close ]
Download 3 Subliminal Albums Worth $44.91
+ Our Exclusive eBook Completely FREE!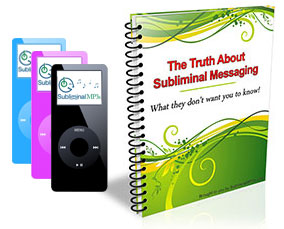 Join our newsletter and receive amazing, exclusive, benefits:
3 Subliminal Premium Downloads Worth $44.91
Our Free eBook: "The Truth About Subliminal Messaging"
Exclusive promotions, offers, and discounts