Body Regeneration Subliminal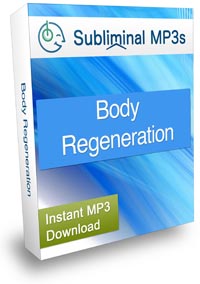 Regenerate and heal your body with the power of your mind with help from this unique subliminal audio album.
Would you like to heal your body?
Would you like to regenerate your body, or reverse some of the aging process?
Would you like to feel young again... to be younger!?
Our mind is a powerful tool, we are suggestible beings, and if we take full control of our mind we really can influence our physical body, and even our health in positive ways.
This album sounds like it promises a lot, but it is a simple album really which will help to give you a boost rather than bringing you an overnight transformation. It works to make you think in a positive way about your body, and once you start to think like this it starts a chain of thoughts which will grow and actually will improve your health.
A belief that you can heal, repair, and regenerate your body with the power of your mind. Without this primary belief you will not get very far.
Belief is a huge part of success in any area, and especially where our health and our body is concerned a positive belief that we can improve is essential, and likewise certainly if on the other hand you believe you are getting worse, or becoming ill then this can actually cause your poor health; your thoughts become a self fulfilling prophecy.
That's why primarily this album will give you a positive belief in yourself, in your mind, and in your own power to heal and regenerate your body.
Secondly this album will ensure that your entire subconscious mind and conscious wishes are working together. Your subconscious mind will be totally focused on regenerating your body and improving your health just as your conscious mind already is. This will ensure that there are no subconscious blockages, negative thoughts, or limiting beliefs to hold you back, and that your mind really is in a position to influence and improve your health and your physical body.
Finally it will send simple subliminal suggestions straight into your mind which will direct your cells and your DNA to regenerate, to reverse some of the aging process and to regenerate your body.
This album is not a miracle cure, and it is certainly not intended to replace professional medical care or be a substitute for a visit to your doctor, in-fact it will work better when combined with professional medical care, as well as a positive approach to your health and active concern about your body.
After first using this album you will experience feelings of positivity, and also some relief from your stress and worries, then as you continue to listen over the space of a few weeks you will begin to feel more energized, healthier, more youthful and really notice some physical improvements in your mind and body.
Download this simple yet powerful album today and make changes not only in your mind, but changes that will spill over into your physical body too!
Listen To Our Sample Tracks
Each of our albums contains 5 tracks; Ocean, Fire, Wind, Thunderstorm, and a completely Silent track.
These 5 tracks contain the same affirmations (which you can see to the right) - we include 5 different tracks purely to give a variety of sounds for you to choose from if you prefer one type over another.
Select a track below to hear a 20 second sample:
* These samples are representative of what you will hear but do not contain any subliminal messages.
Affirmations In This Recording
I am in control of my mind and my body
My mind is in control of the healing and regeneration of my body
My mind has the power to regenerate my body
My mind influences and improves the cells in my body
My mind is in control of all of the cells in my body
My cells and my DNA are regenerating and repairing
My physical body is getting younger and regenerating itself
My mind is constantly sending signals to my body to repair itself
My body is constantly improving, healing, and regenerating
I am young in mind and body
Health
Save Up To 50%
Buy 3 Albums Save 10%
Buy 5 Albums Save 20%
Buy 10 Albums Save 30%
Buy 20 Albums Save 40%
Buy 30 Albums Save 50%
60 Day Money Back Guarantee
[ Close ]
Download 3 Subliminal Albums Worth $44.91
+ Our Exclusive eBook Completely FREE!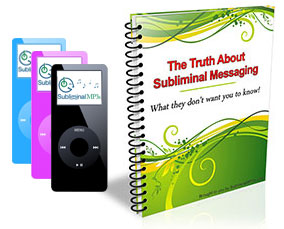 Join our newsletter and receive amazing, exclusive, benefits:
3 Subliminal Premium Downloads Worth $44.91
Our Free eBook: "The Truth About Subliminal Messaging"
Exclusive promotions, offers, and discounts