Arthritis Natural Remedy Subliminal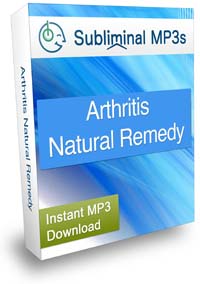 Use these arthritis natural remedy subliminal messages to get relief from your arthritis pain and improve your condition.
Does arthritic pain prevent you from enjoying life to the fullest?
Are you sick and tired of ineffective pain killers?
Would you like to naturally reduce the pain and even to regain your mobility fast and effortlessly?
How long have you been living with arthritis? Stiff joints and the pain they cause can seriously influence the quality of life, they can make even the simplest task very painful and impossible to do.
The subconscious mind controls all of your bodily functions - from your breathing and your heart-rate, to your digestive system and directing blood around your body. Your subconscious mind therefore has the ability to increase blood flow and circulation and regenerate cells - and to lubricate your joints.
Not only that; your subconscious also controls the levels of pain you're feeling. Yes, your mind is capable to decide that the pain isn't that bad, or even that there's no pain at all!
It's possible to stimulate your subconscious to alleviate your arthritic pain, and that's exactly what this subliminal album aims to do.
These messages work by entering your mind and influencing it to send your body's resources to your hands and your joints. It aims to improve blood flow and loosen your joints - relieving pain and improving joint mobility.
This isn't a miracle cure, but with proper nutrition and positive thinking this album will help you to overcome the worst of arthritis:
You will notice that you're now moving more freely and painlessly. As your subconscious starts sending more blood to the problematic areas, your joints will become less stiff and painful. You will do things that you haven't been able to do for a long time.
The pain will become a lot easier, and it may even completely disappear. The messages will target the parts of your brain responsible for pain tolerance, re-wiring it so that it "learns" to give a lot less attention to the pain in your joints. Your subjective feeling of pain will reduce and you will learn again what it feels like to lead a pain-fee life.
You will get back your zest for life. Your sleep will become more restful and healing, you will feel motivated to exercise and eat healthy foods. You will feel refreshed and ready for anything.
Simply listen to the album for 30 minutes per day for a long term improvement in your arthritis. Alternatively you can use the album as and when you need to if your pain increases, or even leave the album playing in the background while you work, surf the Internet, or do other tasks.
Download this album today to alleviate your arthritis pain naturally and have a pain-free life once again!
Listen To Our Sample Tracks
Each of our albums contains 5 tracks; Ocean, Fire, Wind, Thunderstorm, and a completely Silent track.
These 5 tracks contain the same affirmations (which you can see to the right) - we include 5 different tracks purely to give a variety of sounds for you to choose from if you prefer one type over another.
Select a track below to hear a 20 second sample:
* These samples are representative of what you will hear but do not contain any subliminal messages.
Affirmations In This Recording
My joints are healing
My hands are flexible and soft
My joints are recovering every day
My joints and hands get better each and every day
I have excellent blood flow to my joints
My fingers receive nutrition, energy, and blood in abundance
I am directing resources and energy into all of my joints
My joints and cells are regenerating
I am free from arthritis
I have full control of my joints and hands
Health
Save Up To 50%
Buy 3 Albums Save 10%
Buy 5 Albums Save 20%
Buy 10 Albums Save 30%
Buy 20 Albums Save 40%
Buy 30 Albums Save 50%
60 Day Money Back Guarantee
[ Close ]
Download 3 Subliminal Albums Worth $44.91
+ Our Exclusive eBook Completely FREE!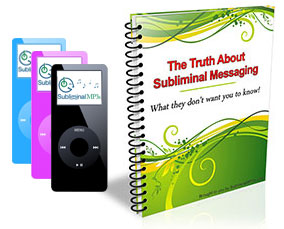 Join our newsletter and receive amazing, exclusive, benefits:
3 Subliminal Premium Downloads Worth $44.91
Our Free eBook: "The Truth About Subliminal Messaging"
Exclusive promotions, offers, and discounts