Natural Allergy Relief Subliminal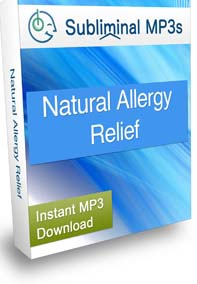 Use our natural allergy relief subliminal messages to help you find relief from your allergies, naturally and safely - without the need for prescription drugs.
Do you fear every allergy season?
Do you think that your allergy medicine doesn't work?
Are you tired of constant sneezing, itchy eyes, itchy skin, and a general lethargic feeling?
Do you want to naturally cure your allergies?
There are many reasons for allergies to start, and sometimes there's not a single one that's obvious: the cause could be anything physical, emotional or psychological - you may eat something new or consume much of the same food, or you can experience a stressful situation that causes the dis-balance in your system.
What happens in many cases is that you unconsciously associate the substance or situation with the discomfort you felt when the allergic reaction started; then that situation or substance becomes a subconscious stimulus for next allergic reactions, and the circle never ends.
It's all in your mind, and you can change that!
Whatever your allergy this album will help you. It works in a simple way by sending positive statements into your mind to aid healing, blood flow, lung functioning and to strengthen your immune system - and most importantly, to re-wire the belief that you've established that you will have an allergic reaction if a certain situation occurs.
If you are having a reaction to some food substance then play this album and it will act as a subliminal antibiotic to send energy, blood flow, and nutrients to the affected area and give you some relief.
It will also help you to program your subconscious mind to end negative physical manifestations. When your subconscious believes that no substance you're exposed to can trigger a reaction - it will just ignore it. Long term use of this album can even help you to program your mind to desensitize you to any allergic reactions.
Whatever your are allergic to use this album as you need to and experience relief from your symptoms and recover at a faster rate than normal.
Get started - download this album today and life the life you have always wanted, free from allergies!
Listen To Our Sample Tracks
Each of our albums contains 5 tracks; Ocean, Fire, Wind, Thunderstorm, and a completely Silent track.
These 5 tracks contain the same affirmations (which you can see to the right) - we include 5 different tracks purely to give a variety of sounds for you to choose from if you prefer one type over another.
Select a track below to hear a 20 second sample:
* These samples are representative of what you will hear but do not contain any subliminal messages.
Affirmations In This Recording
My allergies are clearing up
I am allergy free
I have a healthy mind and body
My natural resistances are strong
My symptoms are easing
I am strong against my allergies
I have a healthy body free from allergic reactions
I recover from any allergic reaction quickly
I lead a full and active life free from my allergies
My allergies are easy to live with
Health
Save Up To 50%
Buy 3 Albums Save 10%
Buy 5 Albums Save 20%
Buy 10 Albums Save 30%
Buy 20 Albums Save 40%
Buy 30 Albums Save 50%
60 Day Money Back Guarantee
[ Close ]
Download 3 Subliminal Albums Worth $44.91
+ Our Exclusive eBook Completely FREE!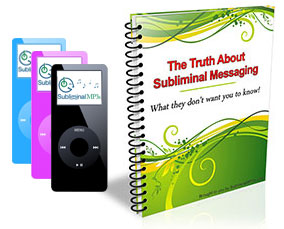 Join our newsletter and receive amazing, exclusive, benefits:
3 Subliminal Premium Downloads Worth $44.91
Our Free eBook: "The Truth About Subliminal Messaging"
Exclusive promotions, offers, and discounts