Natural Hay Fever Remedy Subliminal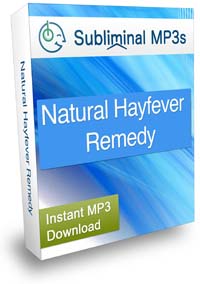 Gain relief from your hay fever symptoms and reduce your hay fever naturally with the power of this mind penetrating subliminal audio album.
Do you suffer from hay fever?
Is hay fever ruining your summers?
Do you want a natural remedy to hay fever - without having to use drowsy medications?
If hay fever is taking over your life then this album is for you. Hay fever doesn't need to control your life forever, you can take action today to relieve your symptoms, and build your natural resistances. Our subliminal messages act as a natural remedy for hay fever and gradually they will:
Build your natural resistances to pollen and train your mind to stay in control of your reactions to it.
Direct your body's resources to your sinuses to give you relief when you need it.
Help you to recover faster from hay fever episodes.
You will notice a change within a couple of days after you start using the album - a change to the way your body responds to pollen so that you gradually suffer less and less from your hay fever, and over a period of a few weeks this effect will get stronger and stronger until you react far less to pollen and suffer much less intense bouts of hey fever.
Download these subliminal messages today and put an end to your hey fever and start enjoying summer and living your life to the full.
Listen To Our Sample Tracks
Each of our albums contains 5 tracks; Ocean, Fire, Wind, Thunderstorm, and a completely Silent track.
These 5 tracks contain the same affirmations (which you can see to the right) - we include 5 different tracks purely to give a variety of sounds for you to choose from if you prefer one type over another.
Select a track below to hear a 20 second sample:
* These samples are representative of what you will hear but do not contain any subliminal messages.
Affirmations In This Recording
I am free from hay fever
I manage my hay fever well
Each day my hay fever improves
I can control my hay fever response
I recover quickly from hay fever
My body is strong against pollen
I have a natural resistence to pollen
I full enjoy the summer months free from hay fever
Every day my allergies lessen
I lead a full and active life, free from allergies
Health
Save Up To 50%
Buy 3 Albums Save 10%
Buy 5 Albums Save 20%
Buy 10 Albums Save 30%
Buy 20 Albums Save 40%
Buy 30 Albums Save 50%
60 Day Money Back Guarantee
[ Close ]
Download 3 Subliminal Albums Worth $44.91
+ Our Exclusive eBook Completely FREE!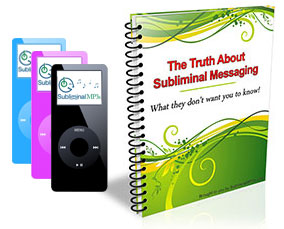 Join our newsletter and receive amazing, exclusive, benefits:
3 Subliminal Premium Downloads Worth $44.91
Our Free eBook: "The Truth About Subliminal Messaging"
Exclusive promotions, offers, and discounts