Stop Self Pity Subliminal
Stop your self pity and change your life today with these revolutionary subliminal messages.
Imagine how your life could would if you could free yourself from self pity - if these negative thoughts were not a part of your life and you were able to get on with things and make the most of your life. Imagine how it would feel inside to be motivated again, passionate about life and proactive!
This isn't impossible, you really can change!
Are you sick of feeling this self pity?
Are ready to let go of it and move on with your life?
Are you serious about wanting to change the way you think and feel?
Are you willing to take positive action and do everything you can to change?
Are you one of the few who will actually follow through and make a commitment to change?
This album isn't an instant miracle solution to your problems, but if you are really serious about changing it will help support you and rewire your mind from the inside out to stop your self pity naturally and re-focus your mind.
This transformational album will slowly dissolve your self pity, and replace it with positive emotions:
Make you see yourself differently and feel differently about your life and your circumstances.
You will see your limitations and circumstances in a more positive light - as learning experiences, as challenges to overcome and rise up against.
You will feel more motivated than ever and have a real desire to overcome your problems - today's self pity will become the spark of your future success!
You will believe in yourself on a core level - believe that you can and will change and that you are capable of achieving better things.
You will stop hesitating and procrastinating - you will start taking real physical action in your life to change it for the better.
When you first start using the album you will probably notice feelings of positivity, a general desire to change, and begin to see the possibility that you can change and that life can be better for you. As you continue to listen you will start to take real responsibility for your life, take real positive action to change yourself and focus on the things you can do and what you can do to make your life better.
Download this album now and you can be listening within minutes - stopping your self pity before it gets out of control and holds you back in life even more.
Listen To Our Sample Tracks
Each of our albums contains 5 tracks; Ocean, Fire, Wind, Thunderstorm, and a completely Silent track.
These 5 tracks contain the same affirmations (which you can see to the right) - we include 5 different tracks purely to give a variety of sounds for you to choose from if you prefer one type over another.
Select a track below to hear a 20 second sample:
* These samples are representative of what you will hear but do not contain any subliminal messages.
Affirmations In This Recording
I am free from self pity
I am moving on with my life
I always make the most of my present circumstances
I am moving past my self pity and improving my life
My life gets better every day
I am motivated and focused on making the most of life
I have a strong belief in myself
I look for the positive in every situation
I am positive, proactive and motivated
I love myself and always get the most out of life
Personal Development
Save Up To 50%
Buy 3 Albums Save 10%
Buy 5 Albums Save 20%
Buy 10 Albums Save 30%
Buy 20 Albums Save 40%
Buy 30 Albums Save 50%
60 Day Money Back Guarantee
[ Close ]
Download 3 Subliminal Albums Worth $44.91
+ Our Exclusive eBook Completely FREE!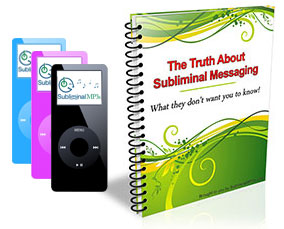 Join our newsletter and receive amazing, exclusive, benefits:
3 Subliminal Premium Downloads Worth $44.91
Our Free eBook: "The Truth About Subliminal Messaging"
Exclusive promotions, offers, and discounts