Be More Honest Subliminal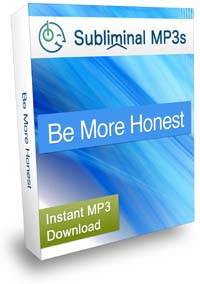 Enjoy a more fulfilling life, and rebuild trust with others with this simple but powerful subliminal messaging mp3.
Do you end up apologizing to family and friends because you weren't honest with them about something right from the start?
Do you lie to get your way and find it becoming more difficult to keep up with your own lies?
Is one of the main causes for your failed relationships?
Do you notice business colleagues are hesitant to include you in certain business deals?
Do you want to change but have no idea what to do?
This subliminal messaging album can help you become a more genuinely honest person. You already know that being more honest can be the one thing in your life that can change everything for the better. Think about how much better your relationships, your career and other areas of your life would be if you were an honest person others could trust and appreciate.
Our subliminal audio messages are designed to help you live that kind of life, but they can't do all the work for you. Think of the subliminal messages like a friendly but stern nudge to your subconscious whispering powerful messages to reprogram your thoughts. Once you've been listening for as little as a few days, you'll find yourself thinking carefully before you tell another half truth. A more honest version of yourself will begin to emerge.
Imagine how much your life will change for the better when you:
Begin to build a reputation for being trustworthy and honest in all areas of your life and see that people start to change their opinions of you for the better.
Become eager to be more open and committed to ending the vicious cycle of constantly lying to cover up other lies and experience the relief this brings to you instantly and the calmer and happier life you can live in the long term.
Are completely comfortable and happier knowing your honesty creates a new level of trust in you that family, friends and your significant other can be proud of.
More confident because you no longer have to keep track of lies you've told in the past.
Feeling good about yourself and the changes you've decided to make - you will be at ease just being yourself and you will start to enjoy your life again.
You're here because you're ready to change. Subliminal audio offers an easy but effective way to do just that. What's it going to take? If you can play the subliminal messages while you work or while you're hanging out around the house, then you can begin to make some powerful changes in the way you think and communicate with others and yourself.
You won't actually hear the subliminal audio, but your subconscious will. In order to help you change, the audio has to be delivered on a much deeper level. After a few days of listening, you'll begin to have second thoughts about stretching the truth. That's when you'll need to be willing to allow yourself to accept change. Remember, you are always in control of your own actions.
So are you ready to enjoy being a more honest person? Then take the next step!
Download this album today and let subliminal messages help you to become a more honest trustworthy individual!
Listen To Our Sample Tracks
Each of our albums contains 5 tracks; Ocean, Fire, Wind, Thunderstorm, and a completely Silent track.
These 5 tracks contain the same affirmations (which you can see to the right) - we include 5 different tracks purely to give a variety of sounds for you to choose from if you prefer one type over another.
Select a track below to hear a 20 second sample:
* These samples are representative of what you will hear but do not contain any subliminal messages.
Affirmations In This Recording
I am an honest person
I am always honest
I always tell the truth
I am open and honest with my friends and family
Telling the truth is a good feeling
Telling the truth comes naturally to me
I enjoy being honest and truthful
People know I always tell the truth
I am naturally truthful and honest
I am always honest and true to myself
Personal Development
Save Up To 50%
Buy 3 Albums Save 10%
Buy 5 Albums Save 20%
Buy 10 Albums Save 30%
Buy 20 Albums Save 40%
Buy 30 Albums Save 50%
60 Day Money Back Guarantee
[ Close ]
Download 3 Subliminal Albums Worth $44.91
+ Our Exclusive eBook Completely FREE!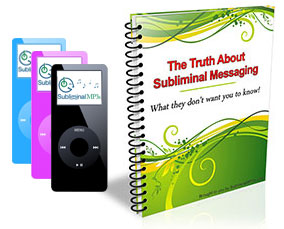 Join our newsletter and receive amazing, exclusive, benefits:
3 Subliminal Premium Downloads Worth $44.91
Our Free eBook: "The Truth About Subliminal Messaging"
Exclusive promotions, offers, and discounts