Self Discipline Subliminal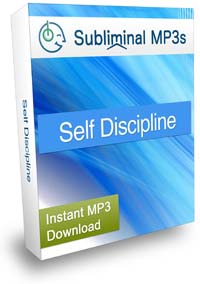 Stop poor self discipline habits dead in their tracks with the help of subliminal messages.
Do you struggle with self discipline or to stay disciplined for long periods of time?
Do you end up unable to complete various tasks because you just weren't prepared?
Do you set goals for yourself but always end up missing the mark?
Do you get frustrated because you never seem to be able to stick to anything for very long?
Do you believe you have the power to change but you feel like you're stuck?
For some people managing their lives and goals is almost as easy as breathing. However for others, not so much - you are certainly not alone when it comes to self discipline issues, but you can change.
Discipline is just a skill like anything else - you can learn, you can change! Our subliminal messaging album cuts right to the source of your problem to correct self discipline issues. It penetrates into your subconscious mind, which means that you won't have to be concerned with trying to convince yourself of anything. That's because the messages are only heard on a deep subconscious level. This helps to put a stop to self sabotage.
Yes, this means that your conscious mind can't interfere and sabotage your ability to change! You will become more disciplined, from the inside-out.
So what kind of changes can you expect?
You will be more focused and have an expectation of success. This will push you forwards consistently as you pursue success and you will stay disciplined to reach your goals.
You won't give up. You'll take the time to plan and make sure you don't miss deadlines.
You will feel compelled to go above and beyond to get things done as promised. You will experience new levels of drive and ambition and you will push yourself more than ever.
You will begin to think differently, you will be more focused on the details, making sure you've covered all the bases.
Ultimately this album will help you to stay disciplined for the LONG TERM. This is where discipline can really test you, but our subliminal messages will ensure that you stay disciplined for the long term, and for the entire life of your projects and until you see the success you really deserve!
The messages contained in the subliminal audio are dynamic and carefully chosen to help you achieve results quickly. However, the best subliminal audio in the world won't mean much if you aren't ready to change. You are the link that pulls everything together. To get the most out of the messages, you need to listen every day without fail. Give it a few days and you'll begin to find yourself excited about following through on projects. If you've been neglecting your workouts, you will notice a subtle but clear urge to get them done - you will see early results in your life with this album!
If you're ready to boost your productivity, excel in your career or improve yourself in other areas. It all starts with being self disciplined.
Download this subliminal audio and get ready to create the disciplined, successful life you know you're capable of having!
Listen To Our Sample Tracks
Each of our albums contains 5 tracks; Ocean, Fire, Wind, Thunderstorm, and a completely Silent track.
These 5 tracks contain the same affirmations (which you can see to the right) - we include 5 different tracks purely to give a variety of sounds for you to choose from if you prefer one type over another.
Select a track below to hear a 20 second sample:
* These samples are representative of what you will hear but do not contain any subliminal messages.
Affirmations In This Recording
I am disciplined
I have a naturally high level of self discipline
I am a naturally disciplined person
Every day I become more self disciplined
I finish any project I start
I am highly focused on anything I work on
I always push myself to my limit
I am naturally disciplined and take care in everything I do
I have a natural attention to detail
I stay committed when things get tough
Personal Development
Save Up To 50%
Buy 3 Albums Save 10%
Buy 5 Albums Save 20%
Buy 10 Albums Save 30%
Buy 20 Albums Save 40%
Buy 30 Albums Save 50%
60 Day Money Back Guarantee
[ Close ]
Download 3 Subliminal Albums Worth $44.91
+ Our Exclusive eBook Completely FREE!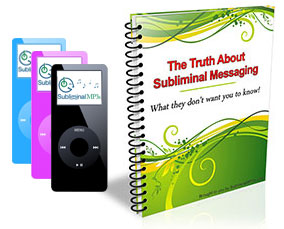 Join our newsletter and receive amazing, exclusive, benefits:
3 Subliminal Premium Downloads Worth $44.91
Our Free eBook: "The Truth About Subliminal Messaging"
Exclusive promotions, offers, and discounts