Love Yourself Subliminal
Use this simple yet powerful album to change the way you feel about yourself - start to love yourself for who you are and start enjoying life again!
Do you wish you were someone else?
Are you jealous of others because they are and have everything you aren't - and don't have?
Would you like to finally be happy with yourself, to accept who you are and to feel worthy of everything you deserve?
If you continue with your negative self beliefs and low sense of self respect then it will become a self fulfilling prophecy - you will have even more reasons to feel bad about yourself, that's just how it is. You enter a negative spiral of self hate and it only gets worse.
But if you believe in yourself, and simply love yourself for who you are then you will be able to achieve the things you want to. There's nothing more powerful than self acceptance and confidence in your own worth and abilities.
Finally experience how it feels to feel good in your skin!
Changing one pattern of thinking into another can be easier said than done, but this is where this album will help and give you some natural mental support.
This subliminal messaging album will help you to change the way you view yourself on a core level. It will:
Target and eliminate your negative self talk. At first you will become aware of it, and naturally the subliminal messages will build to replace this negative internal chatter with positive ways of talking to yourself, and thinking.
Help you to recognize your positive qualities, to focus on your achievements, and all of your skills no matter what they are.
Influence you to just start "being yourself". Yo will stop being jealous of other people, trying to act out a role, and "wearing a mask". You will just be yourself and love yourself for who you are and what you can do.
Stop you from wishing your life away and pointlessly thinking about things you wish you had or wish you could do. It will instead focus you on your good qualities and the things you can do. This will plant a seed and you will start improving on the qualities you already have.
After you first start listening to this album the first thing you will notice will be feelings of positivity and hope, you will feel energized and motivated, and like you are starting out fresh. After a couple of weeks when the suggestions really start to build within your mind you will feel more self assured and confident all the time.
You will really love yourself for who you are, and will always be trying to make the most of your life and your present situation.
Make a change in life with help from this album - start to love yourself and in turn start bringing happiness, positivity, and even success into your life today.
Listen To Our Sample Tracks
Each of our albums contains 5 tracks; Ocean, Fire, Wind, Thunderstorm, and a completely Silent track.
These 5 tracks contain the same affirmations (which you can see to the right) - we include 5 different tracks purely to give a variety of sounds for you to choose from if you prefer one type over another.
Select a track below to hear a 20 second sample:
* These samples are representative of what you will hear but do not contain any subliminal messages.
Affirmations In This Recording
I love myself
I have a deep and natural love for myself
I believe in myself
I can achieve anything I want to
I have many positive qualities
I can achieve anything I put my mind to
I love being me
I am happy just being myself
I love myself for who I am
I love myself and I love my life
Personal Development
Save Up To 50%
Buy 3 Albums Save 10%
Buy 5 Albums Save 20%
Buy 10 Albums Save 30%
Buy 20 Albums Save 40%
Buy 30 Albums Save 50%
60 Day Money Back Guarantee
[ Close ]
Download 3 Subliminal Albums Worth $44.91
+ Our Exclusive eBook Completely FREE!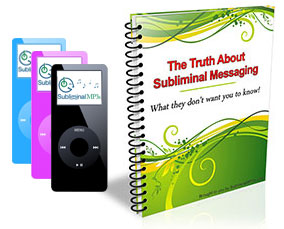 Join our newsletter and receive amazing, exclusive, benefits:
3 Subliminal Premium Downloads Worth $44.91
Our Free eBook: "The Truth About Subliminal Messaging"
Exclusive promotions, offers, and discounts