Computer Game Addiction Subliminal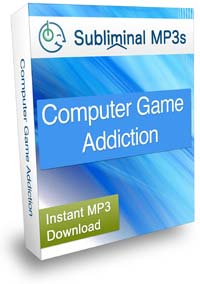 Get control of your computer game addiction and start living a productive happier life again!
Do you play computer games for hours and hours every day?
Does a new game come out and it consumes your life, only until the next game comes out and does the same?
Do you spend more time playing computer games than you do with family and friends?
Do you tell yourself you can stop playing anytime but end up giving in to your impulses anyway?
Do you secretly wish for a easy way to stop wasting your life playing games day in and day out?
If you are serious and you really do want to change then our subliminal audio mp3s can help.
Our messages will work on changing your thoughts about computer games by reprogramming your subconscious on a deeper level - changing how you see computer games what your priorities are and how you feel when you play them.
The subliminal messages can give you the ability to resist the impulse to play computer games but you do still have to act on the changes you will experience and make the effort yourself.
However, if you do want to change, do make a conscious effort yourself and keep listening, then after a few days something will suddenly just feel different. When you reach for your computer game you may stop and decide you want to go out and hang out with friends instead or just find something else better to do with your time.
Ultimately, over time your whole mindset and patterns of thinking surrounding computer games will change. You will stop thinking of the enjoyment and pleasure you get from them, and start to see the negative side, how they are taking over your life and taking all of your free time. You will also want to start to do other things, you will simple start to naturally gravitate away from computer games and develop an urge to try new things and real life activities.
Start listening to this subliminal album today and imagine how much your life will change once you free yourself from this addiction. You will:
No longer be addicted to computer games and instead you will be living your life! You will be more outgoing and look forward to spending time with family and friends again life will feel like a breath of fresh air and you love it!
Think about how fantastic it feels to be in control of your impulses and how being in control allows you to get things done and set priorities in your life. You will have gained the confidence to decide what you do with your time and playing computer games is something you choose to do every now and then.
Feel the excitement of trying new activities and how much your life will be so much more fulfilling because you can make decisions on how you spend your free time in a way that feels completely natural.
Experience your social skills strengthening! You will become more outgoing and social, you will develop stronger friendships and you will start to enjoy yourself socially more than ever before and develop a real social circle and social life!
So, are you ready to take your life back? Here's your chance and it doesn't get much easier than this!
This subliminal audio can help you kick your computer game addiction so you can finally get a taste of just how thrilling and exciting real life can be!
Eliminate your addiction to computer games to day and start to live a normal, active, social life!
Listen To Our Sample Tracks
Each of our albums contains 5 tracks; Ocean, Fire, Wind, Thunderstorm, and a completely Silent track.
These 5 tracks contain the same affirmations (which you can see to the right) - we include 5 different tracks purely to give a variety of sounds for you to choose from if you prefer one type over another.
Select a track below to hear a 20 second sample:
* These samples are representative of what you will hear but do not contain any subliminal messages.
Affirmations In This Recording
I have overcome my computer game addiction
I am free from my computer game addiction
I am in control of my impulses
I am no longer addicted to computer games
I am more proactive every day
I enjoy trying new activities
I decide what I do with my time
I live life to the full
I am more productive than ever
I lead an active and exciting life
Overcome Addictions
Save Up To 50%
Buy 3 Albums Save 10%
Buy 5 Albums Save 20%
Buy 10 Albums Save 30%
Buy 20 Albums Save 40%
Buy 30 Albums Save 50%
60 Day Money Back Guarantee
[ Close ]
Download 3 Subliminal Albums Worth $44.91
+ Our Exclusive eBook Completely FREE!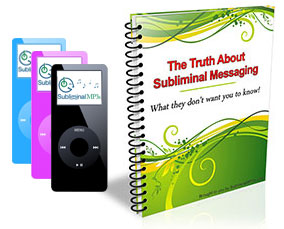 Join our newsletter and receive amazing, exclusive, benefits:
3 Subliminal Premium Downloads Worth $44.91
Our Free eBook: "The Truth About Subliminal Messaging"
Exclusive promotions, offers, and discounts