Overcome TV Addiction Subliminal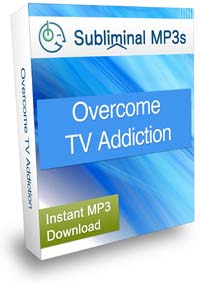 Become more productive and outgoing by overcoming your addiction to TV with the help of subliminal audio.
Do you spend too much time watching television day in and day out? Do your children?
Do you miss out on social events with family and friends because you would rather stay home and watch your favorite shows?
Do you have a virtual meltdown if you end up missing one of your regular TV shows?
Do you want an easy way to stop yourself from wasting time watching television, and to start enjoying more of your life in the real world?
Let's face it, television is designed to keep your attention for long periods of time. For most people television is just something to pass away the time and be entertained. When a program is over they turn the television off and go about their normal lives but perhaps you have taken this further? Perhaps you have developed an uncontrollable addiction to watching television?
The reason you can't control your impulses to watch TV all the time is because your mindset is different from those that can.
This is how we can help, our subliminal audio can help you change your mindset so that watching TV is no longer something you have to do literally 24 hours a day.
In order to get to a point where you are no longer addicted to TV you'll need to be ready to change. Once you've been listening to the subliminal messages for a short time you will begin to feel differently about watching television. That doesn't mean you'll never watch TV again, it just means you'll naturally begin to limit how much you watch. You'll be able to go out and enjoy your life without feeling anxious because you missed one of your favorite television shows.
How this subliminal album can help
Subliminal messages are recorded in a way that only your subconscious can hear them. That's because everything you believe and think about gets stored in your subconscious. It's like the hard drive on your computer. Think of your thoughts like files. Everything gets filed away in the subconscious and those "files" don't change until you do something to either update or delete them. The subliminal messages update your belief mindset and replace or delete old negative messages you have about watching television so eventually you are free from your TV addiction. The result is improved self control and a more fulfilling lifestyle.
If you really want to conquer your TV addiction then you have to be willing to accept a new way of thinking and acting when it comes to watching television. The subliminals will introduce the new thoughts but you have to do your part by listening every day and then acting upon them.
If within 3 days of listening, you could begin enjoying life without the temptation to waste time watching television would you be willing to go for it?
In another few weeks you could go from being totally addicted to:
Beginning to get out and try new activities instead of missing out on all the fun life has to offer, immediately recognizing how much better your life is interacting with others on a social level. It means you have naturally made the decision to make better decisions about how you spend your time.
Not being addicted to television and experiencing the extra pleasure you feel because you are no longer tied to your television like a ball and chain.
Looking forward to making plans that do not include watching television and have a strong sense of independence and you know you can accomplish whatever you put your mind to.
Leading a life that is productive and proactive. You will have an immediate sense of relief as you will know you are building a new life and you're ready to live it to the fullest.
Any change worth making requires time and action on your part. If you're ready to do both, then you're ready for the transformation subliminal audio can provide.
End your addiction to television and begin living a happier life - download this subliminal audio today!
Listen To Our Sample Tracks
Each of our albums contains 5 tracks; Ocean, Fire, Wind, Thunderstorm, and a completely Silent track.
These 5 tracks contain the same affirmations (which you can see to the right) - we include 5 different tracks purely to give a variety of sounds for you to choose from if you prefer one type over another.
Select a track below to hear a 20 second sample:
* These samples are representative of what you will hear but do not contain any subliminal messages.
Affirmations In This Recording
I am free from my TV addiction
I am over my TV addiction
I am no longer addicted to television
I have conquered my TV addiction
I am mentally strong
I have control of my mind
I stay strong against temptation to watch TV
I enjoy living life to the full
I enjoy trying new activities in my free time
I am proactive and productive and live life to the full
Overcome Addictions
Save Up To 50%
Buy 3 Albums Save 10%
Buy 5 Albums Save 20%
Buy 10 Albums Save 30%
Buy 20 Albums Save 40%
Buy 30 Albums Save 50%
60 Day Money Back Guarantee
[ Close ]
Download 3 Subliminal Albums Worth $44.91
+ Our Exclusive eBook Completely FREE!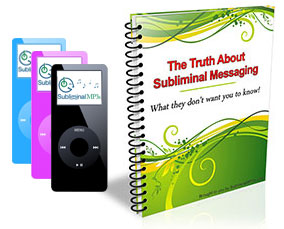 Join our newsletter and receive amazing, exclusive, benefits:
3 Subliminal Premium Downloads Worth $44.91
Our Free eBook: "The Truth About Subliminal Messaging"
Exclusive promotions, offers, and discounts