Stop Nail Biting Subliminal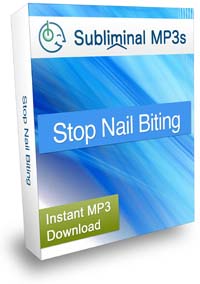 Stop nail biting with the help of our behavior changing subliminal messages.
Do you bite your nails so much that you're not even aware of it?
Do you try to hide your hands so no one can see how bad your nails look?
Do you bite your nails when you're under a lot of stress?
Do you want to stop nail biting and end your embarrassment?
Subliminal audio can help you stop the bad habit of nail biting with messages that will change your thinking and eventually stop the behavior.
What does the way you think have to do with biting your nails?
Your thoughts trigger certain responses within you and those responses can take the form of some uncontrolled physical response like nail biting.
Your thoughts become the base of your habit!
Subliminal audio can override your conscious mind by implanting new thoughts in your mind subconsciously. There's no resistance to change on a subconscious level so the new thoughts will begin there and within a few days will also begin to cause changes on a conscious level.
That's the beauty of using subliminal audio, it can give you complete control of your mind and body to stop nail biting dead in it's tracks! This is how this album works, it penetrates your mind to change your deep held behavior patterns and habits which keep you biting your nails.
Think about how much better you're going to feel about yourself when you're no longer biting your nails all the time!
Imagine how beautiful your fingernails look and how good it feels to show off your healthy nails and immediately catch yourself smiling because you are in complete control of your impulses, this also makes you feel a lot more confident whenever you interact with others.
Imagine being able to control your impulse to bite your nails. Imagine the next time you find yourself in a stressful situation that triggers nail biting, you are able to stop the impulse to bite your nails and breathe a sigh of relief because you know you can deal with the situation in a way that is more natural and you will feel a lot happier as you go about your everyday life.
Imagine no more embarrassing moments trying to hide your nails because taking care of your nails has become a new priority. You go about your life knowing you take pride in the look of your nails and that importance and attention to detail shows up in other areas of your life as well raising your self esteem.
You can overcome your impulses, enjoy the look of strong healthy nails and conquer nail biting by listening for just 30 minutes a day. Then as the messages replace your old ways of thinking you'll need to act on the new positive impulses you'll begin to feel. Stay consistent and soon enough you'll be free from nail biting forever!
Stop your nail biting habit from the source - download this subliminal mp3 today!
Listen To Our Sample Tracks
Each of our albums contains 5 tracks; Ocean, Fire, Wind, Thunderstorm, and a completely Silent track.
These 5 tracks contain the same affirmations (which you can see to the right) - we include 5 different tracks purely to give a variety of sounds for you to choose from if you prefer one type over another.
Select a track below to hear a 20 second sample:
* These samples are representative of what you will hear but do not contain any subliminal messages.
Affirmations In This Recording
I have overcome my habit of nail biting
I am free from my nail biting habit
I am in complete control of my impulses
I am in complete control of my mind and body
I am always aware of my nail biting
I stay in control of my mind in stressful situations
I love my healthy finger nails
I take great care of my hands and finger nails
Taking care of my nails is important to me
I have strong healthy nails
Overcome Addictions
Save Up To 50%
Buy 3 Albums Save 10%
Buy 5 Albums Save 20%
Buy 10 Albums Save 30%
Buy 20 Albums Save 40%
Buy 30 Albums Save 50%
60 Day Money Back Guarantee
[ Close ]
Download 3 Subliminal Albums Worth $44.91
+ Our Exclusive eBook Completely FREE!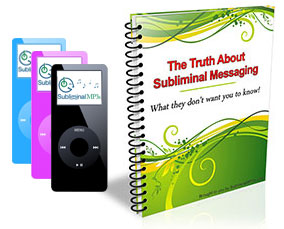 Join our newsletter and receive amazing, exclusive, benefits:
3 Subliminal Premium Downloads Worth $44.91
Our Free eBook: "The Truth About Subliminal Messaging"
Exclusive promotions, offers, and discounts