Freedom From Addiction Subliminal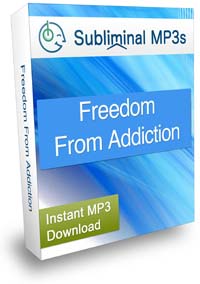 Break the hold addiction has on you and take back your life with the help of powerful subliminal messages.
Do you feel like your life is going nowhere fast because of an addiction?
Do you find it difficult to resist the temptations of your addiction?
Do you lose control in certain situations?
Do you get so down and out about your addiction you're always thinking negatively about just about everything in your life?
Do you want to be free of your addiction but you just can't see to figure out what steps to take?
This is our general addiction subliminal audio album. It is designed to be more universal and help any addiction generally, or can be helpful if you have multiple addictions, or just an addictive personality generally. For example, it doesn't matter if you have an alcohol addiction, or if you want to stop stop smoking, or if you want to stop spending money because the personality traits and beliefs that contribute to addictive behaviors are essentially the same.
This subliminal album can help you with any addiction because the messages are not targeting a specific addiction. Instead they are targeting specific behaviors, thoughts and beliefs common to almost anyone suffering from just about any kind of addiction.
The way subliminal mp3s can help you break free from an addiction is by embedding suggestions directly to your subconscious. Listen consistently and you'll start to feel differently. The urges that used to compel you to satisfy the craving of your addiction begin to wane. In times of stress when you're feeling like you have to feed your addiction listen to the subliminal audio instead. Use the album to help you resist the temptation to engage in addictive behavior.
Now in no way are we suggesting it's going to be a walk in the park for you. The subliminal audio can really help you deal with your urges but you'll also need to be 100% committed to changing and improving yourself - you do still need willpower, and to take action yourself. Be patient and be consistent listening to the subliminal audio and you will enjoy the satisfaction of being:
In full control of your impulses. You will find great relief and confidence knowing your addiction can no longer determine the paths you choose in your life.
Mentally strong and resist the temptations of your addiction. You'll feel exhilarated knowing you are no longer going to be held back.You will no longer impulsively give in to your addiction, you will resist much more naturally!
Focused on the positives of staying free from addiction. You will be fully aware of and excited about a healthy bright future. You will naturally focus on positive possibilities and experience how good it feels to be free from your addiction. This positive refocus and focus to the benefits of being addiction free will grow and grow and become much stronger than the urge or impulse to give in to your addiction - then you will truly be free!
The subliminal audio can help you change the thoughts that are keeping you tied to your addiction. The rest is up to you. Is today the day you take that first step of the rest of your life?
Download this subliminal audio mp3 and stop letting the temptations of addiction control your life.
Listen To Our Sample Tracks
Each of our albums contains 5 tracks; Ocean, Fire, Wind, Thunderstorm, and a completely Silent track.
These 5 tracks contain the same affirmations (which you can see to the right) - we include 5 different tracks purely to give a variety of sounds for you to choose from if you prefer one type over another.
Select a track below to hear a 20 second sample:
* These samples are representative of what you will hear but do not contain any subliminal messages.
Affirmations In This Recording
I am free from my addiction
I have conquered my addiction
I am moving on with my life
I have control of my mind
I am mentally strong
I am in full control of my impulses
I stay strong against temptations
I am looking forward to a brighter future
I have full control over myself in all situations
I am excited about a healthy and vibrant future
Overcome Addictions
Save Up To 50%
Buy 3 Albums Save 10%
Buy 5 Albums Save 20%
Buy 10 Albums Save 30%
Buy 20 Albums Save 40%
Buy 30 Albums Save 50%
60 Day Money Back Guarantee
[ Close ]
Download 3 Subliminal Albums Worth $44.91
+ Our Exclusive eBook Completely FREE!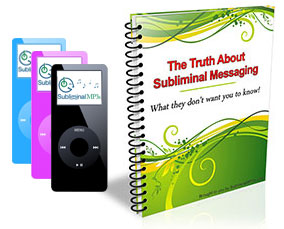 Join our newsletter and receive amazing, exclusive, benefits:
3 Subliminal Premium Downloads Worth $44.91
Our Free eBook: "The Truth About Subliminal Messaging"
Exclusive promotions, offers, and discounts