Improve Self Control Subliminal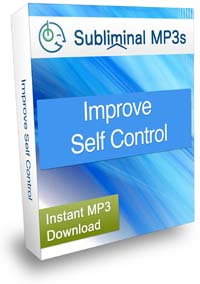 These unique subliminal messages can help you improve self control and get your life back on track!
Do you find it difficult to control yourself when things aren't going your way?
Do you "lose it" and end up causing even more problems just because you can't control your emotions?
Do you give in to impulses to do things you know you shouldn't?
Can you admit to yourself that you've got a problem that's making your life difficult and you're ready to change?
Gaining self control is the foundation for helping you in many areas of your life especially when it comes to addiction. Gaining self control can help you free yourself from various addictions like gambling and alcohol for instance.
If you're fed up with feeling bad about yourself because your lack of self control is starting to cause problems in both your personal and professional life, then maybe it's time to make a change on a deeper level..
What's it going to take to see results?
First, you need to be committed to changing your life for the better - you need to really want to change.. Second, listen to the subliminal messages every day - you need to stay consistent and committed.
If you listen as instructed, you will begin to feel compelled to take a step back and think things through before you act. You will find yourself taking control of your emotions, habits and behavior impulses and your whole life will start to change. You will become: That's just after listening for just a few days. In 2 - 3 weeks you will:
Become calm and rational at all times; this will allow you to see different situations in a way that is no longer clouded by uncontrolled emotions. Your life will be a lot more joyful with a lot less stress.
Turn into someone who others aren't embarrassed or afraid to be around because you'll become known as someone who is always focused and has the ability to think logically at all times without losing control.
Start to appreciate living life in a calmer state of mind and enjoy being an example that others can look up to. The more you live like this the more you will enjoy it and you will start to look towards a brighter future.
Going from a someone with very little self control to someone who is always in control can happen in a matter of days, and your life really can change in all areas for the long term.
If you are serious, and you really do want to create a lasting change within your mind which will spill over into your life and help you to really take control then our subliminal mp3s really can help you.
Download this subliminal album today and improve your levels of self control in all areas of your life!
Listen To Our Sample Tracks
Each of our albums contains 5 tracks; Ocean, Fire, Wind, Thunderstorm, and a completely Silent track.
These 5 tracks contain the same affirmations (which you can see to the right) - we include 5 different tracks purely to give a variety of sounds for you to choose from if you prefer one type over another.
Select a track below to hear a 20 second sample:
* These samples are representative of what you will hear but do not contain any subliminal messages.
Affirmations In This Recording
I am always in control
I have full control of my emotions
I have a strong level of self control
I am calm at all times
I remain calm in any situation
I think logically
My mind is clear
I am always focused and in control
I stay in control of my feelings and emotions at all times
I am always grounded in reality and rational
Overcome Addictions
Save Up To 50%
Buy 3 Albums Save 10%
Buy 5 Albums Save 20%
Buy 10 Albums Save 30%
Buy 20 Albums Save 40%
Buy 30 Albums Save 50%
60 Day Money Back Guarantee
[ Close ]
Download 3 Subliminal Albums Worth $44.91
+ Our Exclusive eBook Completely FREE!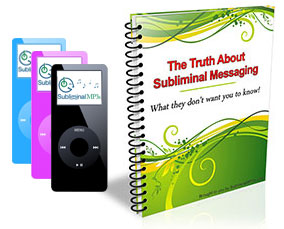 Join our newsletter and receive amazing, exclusive, benefits:
3 Subliminal Premium Downloads Worth $44.91
Our Free eBook: "The Truth About Subliminal Messaging"
Exclusive promotions, offers, and discounts