Overcome Gambling Addiction Subliminal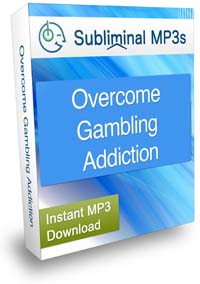 Break free from your gambling addiction and start enjoying a more fulfilling lifestyle with help from these subliminal messages.
Do you promise yourself over and over again that you're not going to gamble but always end up doing it anyway?
Do you end up borrowing money from family and friends just so you can gamble?
Do you find yourself gambling with the money that should pay your mortgage or rent?
Do you feel like a failure to yourself and your loved ones and just want a second chance to turn your life around?
Gambling addiction is a serious problem which will have serious and negative implications on your life if it goes too far.
Subliminal messages can help you overcome your gambling addiction by reprogramming your thoughts. That constant temptation to gamble can be controlled with help from this subliminal album.
It's true that some people can gamble and stop at any time and no harm done. They seem to be able to control the temptation to keep gambling and instead just walk away but you find it almost impossible and end up losing money you can't afford to lose in the first place.
Don't start kicking yourself because it's not that other people are better than you. What it all boils down to is their mindset is simply different from yours. That's why subliminal messages work so well. The solution to you leading a happier life free of the embarrassment and negative influences caused from your gambling addiction is simply changing your mindset on a subconscious level.
You're probably thinking it just can't be that easy right? Well it can be and here's how it works.
Your thoughts and beliefs about gambling are recorded subconsciously and that is where changes will happen over time reducing your impulse to go out and gamble. Our subliminal messages penetrate into your mind to change the way you think on a deeper level. Your mindset will change and you will start to think like other people who have no interest or compulsion to gamble. Once gambling feels neutral or not of interest to you too, then you will really be free..
If you're really ready to take your life back and stop allowing your gambling addiction to determine your happiness, then you're ready to experience your life in a whole new way.
Imagine looking at yourself in the mirror, confident in total control of your impulse to gamble and experience the satisfaction it gives you knowing your life is headed in a more positive stable direction.
See how much your family and friends appreciate your ability to think rationally and no longer hound them for money to support your gambling habit because you are committed to changing your life. You will feel thankful you were able to change and your relations with your family and friends will dramatically improve.
Picture yourself making sound decisions and thinking logically when it comes to handling your finances instead of losing all your money gambling, and the great sense of accomplishment you feel because now you're using your money wisely and creating a stable financial future.
Your future really can be brighter and your life more fulfilling a lot sooner than you realize. In just a few days you'll begin to think differently and feel more in control of your impulses and with consistent listening and effort on your part then in another few weeks, your gambling addiction really could be a thing of the past.
Download this subliminal album now and experience life free from your gambling addiction from this day onwards!
Listen To Our Sample Tracks
Each of our albums contains 5 tracks; Ocean, Fire, Wind, Thunderstorm, and a completely Silent track.
These 5 tracks contain the same affirmations (which you can see to the right) - we include 5 different tracks purely to give a variety of sounds for you to choose from if you prefer one type over another.
Select a track below to hear a 20 second sample:
* These samples are representative of what you will hear but do not contain any subliminal messages.
Affirmations In This Recording
I am free from my gambling addiction
I have conquered my gambling addiction
I have full control over my impulse to gamble
I stay strong over my temptation to gamble
I have total control over my mind and my gambling impulses
I am rational and in control of my mind
I am have the strength of mind to succeed
I am responsible, rational and committed to changing my life
I am moving on to a brighter future
I am moving on with my life
Overcome Addictions
Save Up To 50%
Buy 3 Albums Save 10%
Buy 5 Albums Save 20%
Buy 10 Albums Save 30%
Buy 20 Albums Save 40%
Buy 30 Albums Save 50%
60 Day Money Back Guarantee
[ Close ]
Download 3 Subliminal Albums Worth $44.91
+ Our Exclusive eBook Completely FREE!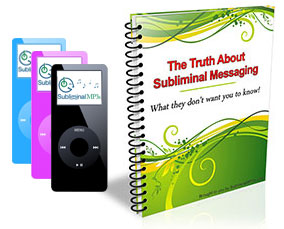 Join our newsletter and receive amazing, exclusive, benefits:
3 Subliminal Premium Downloads Worth $44.91
Our Free eBook: "The Truth About Subliminal Messaging"
Exclusive promotions, offers, and discounts