Be A Better Friend Subliminal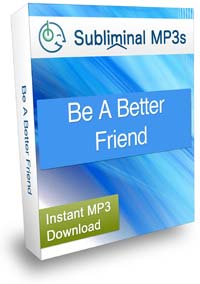 Become a better friend and stop worrying that you'll lose the people you care about with the help of this unique subliminal audio album.
Do you feel like you are drifting away from your friends?
Do you want your friends to know they are important to you?
Do you want to start making more effort?
Do you really want to change and become a better friend?
Sometimes people get too carried away with their own lives and problems, and one day they realize that they are about to lose their friends. Are you in this situation?
Your friends notice that you aren't putting effort into your friendship anymore, so they slowly give up on you. This happens more often that you think - and if you've started noticing the signs that your friendship is falling apart, you're probably right.
And sometimes, no matter how much you value your friendship, you just can't make yourself care as much as you should - and as much as you did before. You know you have to do something to make your friendship last, but it feels like it's out of your hands, like everything you'd want to do would be too much effort.
This can change - if you really want it to!
This subliminal album can help you to change this. The messages that it will send to your subconscious will awake in you the desire to change and to make an effort to keep and re-build the relationships you once had.
It will still require effort on your part, but it will rewire the way you think about your friends and about yourself and help you to build and strengthen your friendships.
After listening to the album for a while:
You will value your friends on a deeper level and truly realize how important they are to you. You will start thinking more deeply about the friends in your life and about how and why you stopped making the effort.
You will start giving your friends more priority in your life. You will be thinking about them more, and this will be followed by a real desire to change.
You will feel motivated to take physical action to build and strengthen your friendships. You will naturally want to spend time with them and to re-create the relationships you almost lost.
Download this album now and rebuild your friendships before it is to late!
Listen To Our Sample Tracks
Each of our albums contains 5 tracks; Ocean, Fire, Wind, Thunderstorm, and a completely Silent track.
These 5 tracks contain the same affirmations (which you can see to the right) - we include 5 different tracks purely to give a variety of sounds for you to choose from if you prefer one type over another.
Select a track below to hear a 20 second sample:
* These samples are representative of what you will hear but do not contain any subliminal messages.
Affirmations In This Recording
I am a good friend
My friends are important to me
I always make the effort with my friends
I am focused on re-building and strengthening my friendships
My friendships are important to me
I care about my friends and want them in my life
My friends are an important part of my life
Maintaining my friendships is a priority for me
Making the effort with my friends is important to me
Having friends in my life is vital to me
Social Skills
Save Up To 50%
Buy 3 Albums Save 10%
Buy 5 Albums Save 20%
Buy 10 Albums Save 30%
Buy 20 Albums Save 40%
Buy 30 Albums Save 50%
60 Day Money Back Guarantee
[ Close ]
Download 3 Subliminal Albums Worth $44.91
+ Our Exclusive eBook Completely FREE!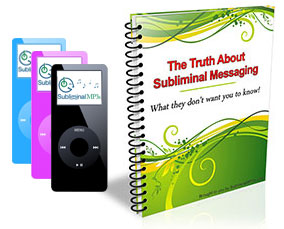 Join our newsletter and receive amazing, exclusive, benefits:
3 Subliminal Premium Downloads Worth $44.91
Our Free eBook: "The Truth About Subliminal Messaging"
Exclusive promotions, offers, and discounts