Be Funny Subliminal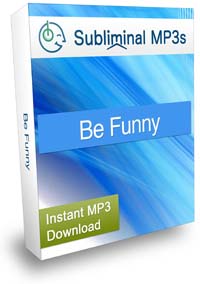 Rewire your brain with this mind modifying subliminal audio album to become naturally funny and humorous.
Imagine what it would be like to have your friends and colleagues laughing at your jokes and stories, hanging on your every word and in suspense for your next sentence. The person who can make people laugh is always at the centre of attention, people enjoy their company and look forward to being with them.
With help from this album this could be you!
Do you struggle to tell jokes and make people laugh?
Are you sometimes not quick enough to think of a funny response?
Do you wish you could entertain people?
Some people appear to have a natural ability to entertain others, to make them laugh and brighten their mood. There is however no such thing as this "natural ability". They are this way simply because of the way their mind works, and with the power of subliminal messaging you can rewire your mind to work in the same way and to have the same beliefs as these people - you can be funny too!
Our subliminal messages will:
Sharpen your mind and help you to think in the moment.
Help you to see the funny side of everything, and the humor in any situation.
Make you more easy going and give you the ability to laugh at yourself.
Make it easier for you to think of and remember humorous stories and jokes.
Build your confidence, and your charisma for better conversations skills; so you will deliver better stories and jokes.
These are the key characteristics shared by all "naturally" humorous people. With this change in mindset and once you acquire these characteristics and beliefs too then you will be funny - people will be pleased to see you, you will be the highlight of parties, and the focal point of any room.
When you first start using the album you may feel more positive straight away, you may start visualizing yourself more as this confident and funny person you want to become. After a couple of weeks of listening you should notice a change in your personality, becoming more outgoing and more charismatic, and as these changes grow you will become that funny person who is the center of attention.
Download these transformational mp3s now and you will be rewiring your mind within minutes to make you more funny, and improve your life!
Listen To Our Sample Tracks
Each of our albums contains 5 tracks; Ocean, Fire, Wind, Thunderstorm, and a completely Silent track.
These 5 tracks contain the same affirmations (which you can see to the right) - we include 5 different tracks purely to give a variety of sounds for you to choose from if you prefer one type over another.
Select a track below to hear a 20 second sample:
* These samples are representative of what you will hear but do not contain any subliminal messages.
Affirmations In This Recording
I am funny
I am naturally funny
I look at the funny side of everything
I see the humor in any situation
I naturally make people laugh and enjoy themselves
I am confident and charismatic
I am easy going and often laugh at myself
I tell great jokes and stories
I am sharp and I always think in the moment
People enjoy listening to my jokes and stories
Social Skills
Save Up To 50%
Buy 3 Albums Save 10%
Buy 5 Albums Save 20%
Buy 10 Albums Save 30%
Buy 20 Albums Save 40%
Buy 30 Albums Save 50%
60 Day Money Back Guarantee
[ Close ]
Download 3 Subliminal Albums Worth $44.91
+ Our Exclusive eBook Completely FREE!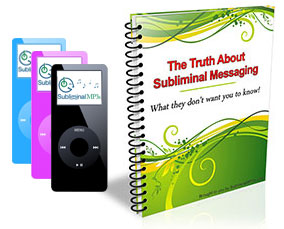 Join our newsletter and receive amazing, exclusive, benefits:
3 Subliminal Premium Downloads Worth $44.91
Our Free eBook: "The Truth About Subliminal Messaging"
Exclusive promotions, offers, and discounts