Improve Persuasion Skills Subliminal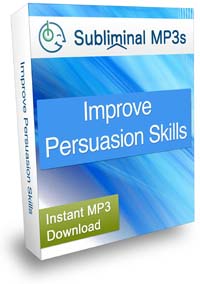 Improve your persuasion skills with the power of subliminal messaging and develop the ability to persuade people to your way of thinking, and to do the things you want them to do.
Imagine having a naturally persuasive personality and the ability to sell yourself, your ideas, and to win people over to your way of thinking - the ability to do all of this effortlessly, and without anyone realizing what you are doing, or knowing how you are doing it. Imagine the doors this would open up for you! The new opportunities in life, and the higher level of success you could achieve!
Anyone can develop a better ability to persuade - the only difference between you and someone who seems to have this ability naturally is within your minds.
This album simply works to model your mind to work like the minds of people have have the natural gift of persuasion; by replacing any thought patterns and ways of thinking which are holding you back and instilling within you the types of thought patterns, beliefs, and values which are naturally present in people with strong persuasion skills.
With the help of this album you will:
See you see yourself differently - as someone who is confident, articulate and can get their ideas across.
Sell your ideas with passion and enthusiasm.
Talk more to people's emotions than their logic.
Always talk in terms of what the benefits are for the other person and thus motivate them to want to do things.
Always be thinking outside of the box for different ways to persuade and motivate people.
Develop the ability to "plant the seed" and allow people to think the idea was theirs.
Enthusiastic, energized, and confident people are much more convincing, and when you combine this with an ability to make people want to do things rather than just obeying, or the ability to make them think it was their idea people will be much more likely to respond to your requests.
When first using the album you will likely feel energized and more confident within yourself. As you keep using the album over a couple of weeks you will notice a real change in the way you deal with people and notice people responding much more positively to you and your suggestions.
Download this album today and within minutes you could be taking the first steps towards becoming that confident, persuasive, successful person you have always wanted to be.
Listen To Our Sample Tracks
Each of our albums contains 5 tracks; Ocean, Fire, Wind, Thunderstorm, and a completely Silent track.
These 5 tracks contain the same affirmations (which you can see to the right) - we include 5 different tracks purely to give a variety of sounds for you to choose from if you prefer one type over another.
Select a track below to hear a 20 second sample:
* These samples are representative of what you will hear but do not contain any subliminal messages.
Affirmations In This Recording
I am extremely persuasive
I have a naturally persuasive personality
I naturally persuade people to my way of thinking
I effortlessly persuade people to do things for me
I am confident and articulate and always get my ideas across
People listen to me and respect me
I am assertive and naturally persuasive
I sell my ideas with passion and enthusiasm
I motivate people naturally and spark people's enthusiasm
I always find a way to persuade and motivate people
Social Skills
Save Up To 50%
Buy 3 Albums Save 10%
Buy 5 Albums Save 20%
Buy 10 Albums Save 30%
Buy 20 Albums Save 40%
Buy 30 Albums Save 50%
60 Day Money Back Guarantee
[ Close ]
Download 3 Subliminal Albums Worth $44.91
+ Our Exclusive eBook Completely FREE!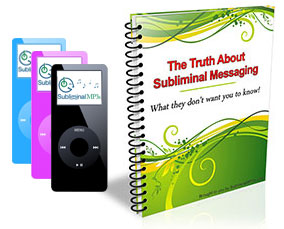 Join our newsletter and receive amazing, exclusive, benefits:
3 Subliminal Premium Downloads Worth $44.91
Our Free eBook: "The Truth About Subliminal Messaging"
Exclusive promotions, offers, and discounts