Improve Social Skills Subliminal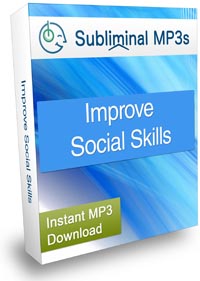 Dramatically improve your social skills, and feel confident at every social occasion with this breakthrough subliminal album
Picture the scene: You're getting ready to go out to a party, knowing that you don't know anybody there. You feel confident, happy and excited about the opportunity to meet new people. You enjoy meeting people, as people are naturally attracted to you. You talk to others and make them feel at ease, you feel confident in your abilities to talk to anyone, no matter who they are. Inside you feel amazing, knowing that your social skills are highly developed.
The scene above can become a reality for you. You can be the person who feels amazing about having great social skills, knowing that you could walk into a room full of strangers and people will be attracted to you quickly and easily.
With this subliminal album for social skills you can finally break down your barriers and dramatically improve your social skills. This album will help you to feel:
You can talk to anyone, on any level, and have them admiring your social skills, and your natural confidence.
Excited about all the social events that you go to. You see every social event as a way of getting to know new people and further improve your social skills
Confident, happy, and attractive. You feel attractive on the inside, and outside, and this shows in everything you do, and others notice you because of this.
Starting a conversation comes easy to you. You make others feel at ease, and make them feel special with your attentiveness. This makes you stand out from the crowd and others want to be around you.
We all have the ability to possess amazing social skills, if we really want to. The trouble is you might have been conditioned to believe otherwise. The good thing is that it's not your fault if you feel this way, and best of all, you can dramatically improve your social skills in a relatively short space of time.
With subliminal recordings your beliefs and thoughts about yourself will change naturally. We have gathered limiting beliefs and negative thoughts throughout our lives, and when we recognize that a limiting belief is holding us back e.g. feeling socially awkward, we can change it by accessing the unconscious mind.
This album will help you to program yourself at an unconscious level, to feel great about meeting new people, making new friends, talking to groups, and attracting others to you with ease. This subliminal album will give you the commands needed to reprogram you to be a natural socializer.
This album will work to give you:
The ability to listen attentively to others to make them feel at ease. You'll notice that great socializers have the ability to make you feel like you're the only person in the room, and this is part of their secret. The subliminal affirmations will program this valuable skill, so you can makes others feel amazing about themselves. When that happens others are attracted to you very quickly.
The power to read people's body language and pick up on clues about what they really mean when they are speaking. Having great social skills involves reading other people and subconsciously picking up what they are really saying. When you have this skill your confidence in interacting with others will really take off.
Confidence at all social gatherings and events. Confident people have an air of authority and assertiveness about them, which makes them better communicators. The energy you give off when you are confident is far reaching, which means you attract others to you very easily. The Improve Social Skills album will give you that confidence and energy needed to make you a great socializer.
Wit and charm to help you interact with others naturally. Wit and charm are learned behaviors and is a skill like any other social skill. When we have confidence in our social abilities, wit and charm will be natural by products. This album will help speed up the learning of this skill.
The ability to be able to speak to anyone in any social situation. No matter if you're speaking with the CEO of a multi-national company or the hot dog seller at the corner of the street, you will have the inner confidence and social skills to feel at ease and comfortable with anybody you speak to. You can start and hold a conversation with ease and feel comfortable in anybody's company.
The affirmations in this album will have you quickly develop your social skills and help you to realize just how good you can be in all social situations. It was specifically made to help you will develop the personality traits that all natural socializers have, and soon you will find your social skills improving naturally too.
Subliminal messaging helps to cut through the constant chatter of the conscious mind and feed your subconscious mind directly, to help you feel confident about your social skills. When you use this subliminal album to help you improve your social skills, you will notice it has an effect on other areas of your life. The feelings you have, the thoughts you have about yourself, others and the world will change. You will start to feel amazing and powerful on the inside, which will show on the outside and your social skills will sky-rocket.
Download this album to dramatically improve your social skills and become the socially confident person you've always wanted to be.
Listen To Our Sample Tracks
Each of our albums contains 5 tracks; Ocean, Fire, Wind, Thunderstorm, and a completely Silent track.
These 5 tracks contain the same affirmations (which you can see to the right) - we include 5 different tracks purely to give a variety of sounds for you to choose from if you prefer one type over another.
Select a track below to hear a 20 second sample:
* These samples are representative of what you will hear but do not contain any subliminal messages.
Affirmations In This Recording
I love meeting new people
I enjoy being socially active
I feel extremely witty and intelligent in social situations
I like listening to other people when they speak
I feel extremely confident in all social situations
I am naturally social at all times
I am interesting and other people enjoy my company
I can start and hold a conversation with ease
My confidence attracts others to me
My social skills are constantly improving
Social Skills
Save Up To 50%
Buy 3 Albums Save 10%
Buy 5 Albums Save 20%
Buy 10 Albums Save 30%
Buy 20 Albums Save 40%
Buy 30 Albums Save 50%
60 Day Money Back Guarantee
[ Close ]
Download 3 Subliminal Albums Worth $44.91
+ Our Exclusive eBook Completely FREE!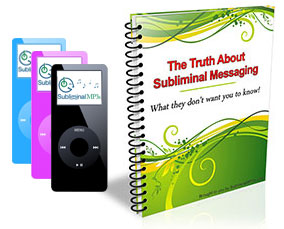 Join our newsletter and receive amazing, exclusive, benefits:
3 Subliminal Premium Downloads Worth $44.91
Our Free eBook: "The Truth About Subliminal Messaging"
Exclusive promotions, offers, and discounts