Overcome Social Phobia Subliminal
Powerful subliminal messages can help you overcome social phobia and live a happier confident life!
Do you avoid most social activities because it just too scary for you to deal with?
Do you have anxiety attacks whenever you find yourself in a crowd of people?
Do you spend most of your time at home, alone?
Do you want to get over your social phobia but not sure where or how to start?
Our subliminal messages can help you get over your social phobia and in a really surprising way. Your fear of social situations like most other fears is a learned behavior. There is a more confident version of you that's just waiting to rise to the surface. The key to letting that stronger part of yourself out is by reprogramming your thoughts.
How does that work?
It's really pretty simple.
Subliminals go right to your subconscious mind with suggestions that will change your thoughts about social situations over time. Your subconscious won't put up fight or challenge the subliminal messages like your conscious mind would. So you don't have to be concerned with whether or not the subliminals will work or not based on your conscious beliefs or fears as they are bypassed.
All you have to do is listen to the subliminals each day. Soon enough you'll begin to notice changes within yourself. You'll become a more naturally social person excited about attending social events. When you begin to feel this way, you'll have to act on those changes in order to get the full benefit of the subliminal mp3. Give it time and before you know it you'll be the social butterfly you've always wanted to be.
Just think how great it will be seeing yourself as someone who is no longer afraid to get involved in social situations and how your confidence makes others interested in meeting you.
Imagine how great you'll feel meeting new people and the joy of creating new friendships and business relationships. Imagine how it will feel when this comes naturally to you and is no longer a fear or dreaded thought.
Imagine seeing yourself being invited to all kinds of fun and exciting social engagements because you're no longer afraid to interact. Your new self confidence makes you relaxed and excited to be interacting with others in social gatherings and your social phobia becomes a thing of the past!
Think how great it will feel to see your yourself becoming more outgoing and the reaction you get from others who really enjoy your having you around and being with you socially.
Can you see how much your life can change? No more Friday nights home alone.. and this is just the start!
This album will give yourself a social makeover, it will help you to improve your communication skills and social skills dramatically and transform the way you feel about interacting socially and meeting new people.
Download this album today, eliminate your social phobia and change your life forever!
Listen To Our Sample Tracks
Each of our albums contains 5 tracks; Ocean, Fire, Wind, Thunderstorm, and a completely Silent track.
These 5 tracks contain the same affirmations (which you can see to the right) - we include 5 different tracks purely to give a variety of sounds for you to choose from if you prefer one type over another.
Select a track below to hear a 20 second sample:
* These samples are representative of what you will hear but do not contain any subliminal messages.
Affirmations In This Recording
I have overcome my social phobia
I am a naturally social person
I am comfortable in all social situations
I look forward to social events
I always make an effort to be social
I become more and more confident socially every time I socialize
Each time I socialize and meet new people I grow stronger
I enjoy meeting new people and learning about their lives
I am always excited to interact socially and meet new people
I enjoy myself in social group situations
Social Skills
Save Up To 50%
Buy 3 Albums Save 10%
Buy 5 Albums Save 20%
Buy 10 Albums Save 30%
Buy 20 Albums Save 40%
Buy 30 Albums Save 50%
60 Day Money Back Guarantee
[ Close ]
Download 3 Subliminal Albums Worth $44.91
+ Our Exclusive eBook Completely FREE!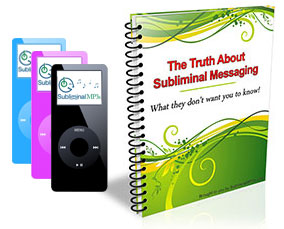 Join our newsletter and receive amazing, exclusive, benefits:
3 Subliminal Premium Downloads Worth $44.91
Our Free eBook: "The Truth About Subliminal Messaging"
Exclusive promotions, offers, and discounts