Enjoy Socializing Subliminal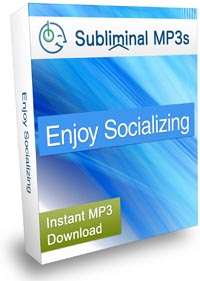 Start to enjoy socializing and feel naturally confident in all social situations with this life changing subliminal album
How amazing would it be if you could go to any social event and actually enjoy it, without feeling anxious, nervous, or insecure. If you could walk into a room full of strangers without feeling self conscious, or be able start a conversation, how good would that make you feel?
Most of us have felt anxious about going to social events at some point in our lives, but if it continues and it gets to the point when we don't want to go to any social event, then it's time to do something about it.
Our subliminal can help you overcome social anxiety and take back control of your life. This album will help:
You to feel good about yourself so you start to enjoy going to social events, and look forward to meeting new people, excited about the opportunities that socializing can bring.
You will look at others in a positive light, and look forward to getting to know new people, and welcoming new relationships into your life.
To bring out your natural confidence, and help you to feel comfortable when speaking to others, naturally attracting others to you.
You will feel good about yourself and enjoy every area of your life, including relationships, work, health, love, and feel mentally and physically great.
If you've ever wished you could be the person who was confident when going out to socialize then this album is made for you. We are not born good at socializing, it is a skill that will come naturally the more you do it, but to do it more involves going out more and meeting people. If you think about every time you have turned down an invitation to go to a social event, your mind has given you all sorts of reasons not to go, in effect it's the way you talk to yourself, over and over, that almost forces you to avoid social situations.
So you have literally programmed yourself to avoid social occasions. The great news is that you can re-program yourself and actually enjoy socializing.
This album will help you to re-program yourself and get rid of the negative programming that has held you back for so long. It works at an unconscious level, meaning it is much more powerful and long lasting.
What you may not have realized is that your unconscious mind controls most of what we in life, including our actions, our thoughts, our feelings and our beliefs about ourself and the world around us. Being able to program the unconscious mind is an extremely powerful technique to change almost any aspect of your life. With subliminal messaging this is now possible.
This album will work to give you:
A boost to your general self confidence and self esteem. You will start to look at yourself in a different way, as someone who is naturally confident and comfortable around anybody in any social situation. When this happens others will start to see you in a different way and your natural self confidence will attract others to you.
The ability to be more outgoing. Others will start to notice how open and outgoing you are, and you can develop new lasting friendships and relationships in your personal and business life. Outgoing people are not afraid to speak to people and feel comfortable in any social situation - with help from this album you will be too!
Assertiveness and authority. People who are really good at socializing. have a few things in common and to of these are assertiveness and authority. When you are assertive you can speak your mind and talk in front of other without fear of feeling foolish. Authority gives you an air of being in control and knowing what you are doing. This album will help bring these two traits back into your life and boost them.
Magnetic charm and charisma. You will be able to attract others to you effortlessly with your personality and confidence. People who enjoy socializing naturally attract others to them with their confidence and energy, it's like they have some kind of magnetic pull. This happens as a by product of feeling good about yourself and enjoying other peoples company. This album will help to give you that feeling.
The enjoy Socializing album has been specifically designed to help you overcome any fears you have about socializing. It will help you develop the traits that are so often seen in people who are good at socializing feel comfortable in social situations. You will soon find that you have the ability to be a great communicator and you start to enjoy meeting new people and start to really enjoy socializing.
Subliminal messaging gets to the heart of your subconscious mind, working at a deep level to reprogram and negative thoughts and beliefs you have about yourself. After a while you will start to see a change within you, and others will notice it to. When you use this subliminal album to help you enjoy socializing., you will notice it has a knock on effect in all areas of your life. Your thoughts, beliefs, and confidence will all grow to help you reach your true potential and feel amazing about being a social person.
Download this album now to help you enjoy socializing and meeting new people, feeling confident about yourself and have the magnetic pull to draw others to you naturally.
Listen To Our Sample Tracks
Each of our albums contains 5 tracks; Ocean, Fire, Wind, Thunderstorm, and a completely Silent track.
These 5 tracks contain the same affirmations (which you can see to the right) - we include 5 different tracks purely to give a variety of sounds for you to choose from if you prefer one type over another.
Select a track below to hear a 20 second sample:
* These samples are representative of what you will hear but do not contain any subliminal messages.
Affirmations In This Recording
I enjoy socializing
I feel confident when I'm around other people
I can start conversations easily and make others feel at ease in my company
I can talk to anyone in any social situation
I am an assertive person and speak up for myself
Other people are naturally attracted to me
I have a magnetic pull that draws others to me
People find me interesting and want to be in my company
When I speak other people listen to me and find me interesting
I am outgoing and love to socialize
Social Skills
Save Up To 50%
Buy 3 Albums Save 10%
Buy 5 Albums Save 20%
Buy 10 Albums Save 30%
Buy 20 Albums Save 40%
Buy 30 Albums Save 50%
60 Day Money Back Guarantee
[ Close ]
Download 3 Subliminal Albums Worth $44.91
+ Our Exclusive eBook Completely FREE!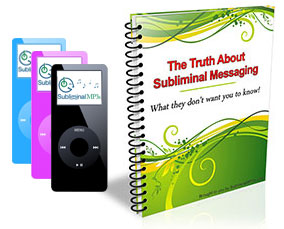 Join our newsletter and receive amazing, exclusive, benefits:
3 Subliminal Premium Downloads Worth $44.91
Our Free eBook: "The Truth About Subliminal Messaging"
Exclusive promotions, offers, and discounts