Become More Outgoing Subliminal
Become more outgoing and solidify your social and professional life using this unique subliminal mp3 album.
Do you hate being labeled as shy and introverted?
Do you secretly wish to be more like those fun and bubbly people with charismatic personality that always get all the attention?
Do you want to be able to freely try new things, meet new people and become more social?
Extroverts and people with good social skills get many more breaks in life than introverts and shy people. It's not just you who thinks (and sees) that - numerous researches have proved it; and not only that, they are much happier as they age.
You enjoy your solitude, but you also see how people somehow don't notice you when you're at parties, how you are never the first to consider for promotions in your company, how all the cute guys or girls are being taken by those who are more social, more extrovert than you.
You know that you have a lot to offer - but people don't know that unless you let them know. And you have that interior brake that keeps you from showing off. Perhaps you weren't taught how to, perhaps you think it's below you. But the truth is - if you want to get anywhere, you have to show your personality and to let others know how great and capable you are. Because... no one else will do it for you.
Use subliminal messages to let go of those brakes!
Right now your brain is wired in a certain way that prevents you from freely communicating with others. This subliminal mp3 have been designed to rewire that thinking pattern - it targets your subconscious mind with positive affirmations to help you to become more outgoing in all areas of your life, naturally.
As you listen to the album over a continued period of time (for some this is a few days, for others a few weeks) you will notice subtle changes to your internal thoughts and self beliefs. You will stop worrying about people's reaction to you so much and:
You will feel more comfortable in your own skin. As the suggestions get engraved deeper and deeper within your mind, you will begin to stand up and speak up for yourself more and more. You will stop being afraid of making a "social suicide" and you will feel how you're free to just be who you are, without questioning your words and your behavior.
You will become more outgoing socially. Instead of worrying you will think of the positives of trying new things, of meeting new people, and of finding yourself in new situations. You will think of these things as an opportunity to grow and experience new things in life - your whole outlook on life and approach to social situations and life generally will change.
The change won't happen overnight, but as you continue to listen and find yourself in situations that you would of previously shied away from you will see your behavior and reactions changing for the better.
Download this album today and change the way you interact with the world - and observe how the reactions to you are changing as a result!
Listen To Our Sample Tracks
Each of our albums contains 5 tracks; Ocean, Fire, Wind, Thunderstorm, and a completely Silent track.
These 5 tracks contain the same affirmations (which you can see to the right) - we include 5 different tracks purely to give a variety of sounds for you to choose from if you prefer one type over another.
Select a track below to hear a 20 second sample:
* These samples are representative of what you will hear but do not contain any subliminal messages.
Affirmations In This Recording
I am naturally outgoing
I am an outgoing person
I am self confident
I am an extrovert
I am comfortable within myself
I always stand up for myself and speak my mind
I enjoy giving my opinion and speaking out
I am outgoing socially and enjoy meeting new people
I enjoy trying new things and getting into new situations
I grow more confident and outgoing each day
Social Skills
Save Up To 50%
Buy 3 Albums Save 10%
Buy 5 Albums Save 20%
Buy 10 Albums Save 30%
Buy 20 Albums Save 40%
Buy 30 Albums Save 50%
60 Day Money Back Guarantee
[ Close ]
Download 3 Subliminal Albums Worth $44.91
+ Our Exclusive eBook Completely FREE!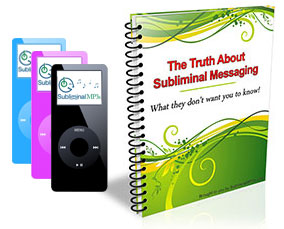 Join our newsletter and receive amazing, exclusive, benefits:
3 Subliminal Premium Downloads Worth $44.91
Our Free eBook: "The Truth About Subliminal Messaging"
Exclusive promotions, offers, and discounts