OCD Treatment Subliminal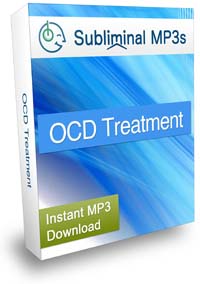 Overcome your OCD and get on with your life with help from our powerful obsessive compulsive disorder treatment subliminal audio album.
Are you plagued by the need to repeat certain rituals? Perhaps when leaving the house, entering a room or getting washed?
Do you have certain compulsions which you just have to do?
Are these obsessive rituals starting to hold you back or even take over your life? (or perhaps they already have?)
Just imagine how different your life would be if you were free from these obsessive compulsions, if you were free from obsessive thoughts and behaviours - the things you could do with your life, and the things you could get done!
Subliminal audio is one of the most effective ways of overcoming your OCD because it all starts within the mind, and once you change your thought processes and the way you think on a deeper level then you can destroy you compulsive thoughts and eliminate long held obsessive habits.
It is not completely effortless, or instant - you have to really want the change and be focused on eliminating your OCD, and you have to still make physical effort to overcome your OCD yourself too, but our subliminal messages will give you powerful subconscious support, to help make it easier for you, and change your thought processes on a deeper level. Our album will:
Target your subconscious mind - and eliminate your obsessive and compulsive thoughts from the inside out.
Help you to think more rationally and logically.
Help you to develop the strength to break your obsessive habits.
Help you to stay strong against and resist your compulsions.
Make you think differently and help you to overcome your OCD tendencies forever.
As you first start using the OCD treatment album you will feel calmer, and relaxed and less on edge. As you continue to listen over a period of a few days to a couple of weeks you will begin to feel alleviated from your OCD symptoms - from obsessive thoughts and the need to repeat obsessive habits over and over, as you progress with the album you will gradually eliminate more and more of your OCD tendencies and change your behavior on a deep level.
Download this album today and you could be making powerful changes to your subconscious mind to eliminate your OCD within minutes.
Listen To Our Sample Tracks
Each of our albums contains 5 tracks; Ocean, Fire, Wind, Thunderstorm, and a completely Silent track.
These 5 tracks contain the same affirmations (which you can see to the right) - we include 5 different tracks purely to give a variety of sounds for you to choose from if you prefer one type over another.
Select a track below to hear a 20 second sample:
* These samples are representative of what you will hear but do not contain any subliminal messages.
Affirmations In This Recording
I am free from my OCD
I am free from compulsive thoughts
I am free from obsessive behavior
I am free from obsessive and compulsive rituals
I am a rational person
I think logically and rationally naturally
I am in control of my mind and body
I am in full control of my actions at all times
I am strong against my compulsions
I am in control of my physical actions and patterns of behavior
Therapy
Save Up To 50%
Buy 3 Albums Save 10%
Buy 5 Albums Save 20%
Buy 10 Albums Save 30%
Buy 20 Albums Save 40%
Buy 30 Albums Save 50%
60 Day Money Back Guarantee
[ Close ]
Download 3 Subliminal Albums Worth $44.91
+ Our Exclusive eBook Completely FREE!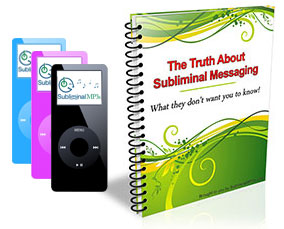 Join our newsletter and receive amazing, exclusive, benefits:
3 Subliminal Premium Downloads Worth $44.91
Our Free eBook: "The Truth About Subliminal Messaging"
Exclusive promotions, offers, and discounts