Forgiving Yourself Subliminal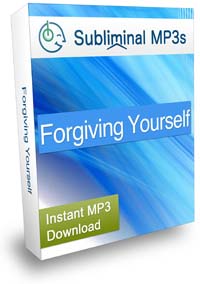 Learn to forgive yourself and move on with your life with help from these powerful subliminal messages.
Do you constantly beat yourself up thinking about mistakes you have made in your past?
Do you get angry over decisions you've made about something and now regret it?
Do you still feel bad about something you said or did to a loved one or friend months or years ago?
Do you just want to be able to forgive yourself and move on with your life towards a happier future?
Forgiving others can be difficult enough, but forgiving yourself can be even more difficult even when those you may have hurt in the past have already forgiven you. The subliminal messages on this album will help you to forgive yourself for the mistakes you have made in the past so you can move forward in your life.
The way this album can help you is by getting rid of your current thoughts that are keeping you from forgiving yourself. You will release a lot of negative energy and feelings you have been holding onto. You will stop blocking out your thoughts and emotions and you will start to simply accept the past and accept what happened and you will be able to forgive yourself.
After you've been listening over the course of several days you will have a strong urge to let bygones be bygones and forgive yourself for things you've done in the past. This album will also make you naturally self forgiving and more positive about your future.
When you make the choice to allow change to happen, your life can change for the better.
Take a moment to imagine yourself getting on with your life and working on your future from a positive perspective. You are able to focus on creating what you want out of your life because you forgive yourself for past mistakes. You feel totally relieved and you enjoy your life a lot more.
See yourself accepting the mistakes you've made in the past and forgiving yourself fully for those mistakes. You are no longer upset about past decisions because you have learned from your past mistakes and you are a better person. You feel confident about making future decisions and actually look forward to the challenge.
Imagine how much better you feel because you have accepted the fact that you cannot change the past and instead you look to your future. You are naturally self forgiving and this allows you to have better relationships with those you may have hurt in the past. Immediately you feel grateful and happier because your past mistakes no longer have the power to keep you from having fulfilling relationships.
Forgiving yourself can be life changing but it's also important to let go of the hurt and disappointment caused by others in your life as well.
It's time to get your life back! Download this subliminal mp3 set today and experience how much better your life will be once you forgive yourself.
This album is for forgiving YOURSELF, if you have trouble forgiving other people then our subliminal album Forgiving Others can help you get rid of thoughts focused on things others have done to hurt you so you can move toward a more uplifting and positive future too.
Listen To Our Sample Tracks
Each of our albums contains 5 tracks; Ocean, Fire, Wind, Thunderstorm, and a completely Silent track.
These 5 tracks contain the same affirmations (which you can see to the right) - we include 5 different tracks purely to give a variety of sounds for you to choose from if you prefer one type over another.
Select a track below to hear a 20 second sample:
* These samples are representative of what you will hear but do not contain any subliminal messages.
Affirmations In This Recording
I am naturally self forgiving
I forgive myself
I forgive myself for the mistakes I have made in the past
I forgive myself and I am moving on with my life
I have learnt from the mistakes of my past
I have learnt from my mistakes and I am a better person now
I can not change the past, I can only look to the future
I am moving on with my life towards a better future
The potential of my future is unlimited
I am living a better, happier life now
Therapy
Save Up To 50%
Buy 3 Albums Save 10%
Buy 5 Albums Save 20%
Buy 10 Albums Save 30%
Buy 20 Albums Save 40%
Buy 30 Albums Save 50%
60 Day Money Back Guarantee
[ Close ]
Download 3 Subliminal Albums Worth $44.91
+ Our Exclusive eBook Completely FREE!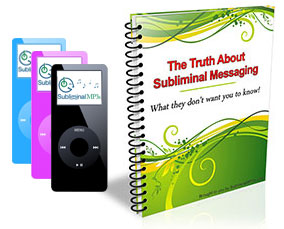 Join our newsletter and receive amazing, exclusive, benefits:
3 Subliminal Premium Downloads Worth $44.91
Our Free eBook: "The Truth About Subliminal Messaging"
Exclusive promotions, offers, and discounts