Let Go of The Past Subliminal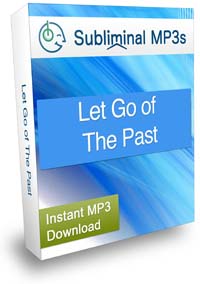 Stop letting your past control your future. Let go, and start living life to the fullest with the help of this subliminal mp3.
Do you think about career decisions you've made in your past that ended badly?
Do you regret engaging in behaviors or activities that ended up negatively, perhaps even hurting others in your life?
Do you keep thinking about times when you should have followed through on something but did not?
Do you feel like your inability to let go of the past is keeping you from leading a happier life and you're ready to change?
Many things you may or may not have done in your past can be constant sources of pain for you.. Abuses suffered by you, addictions, bad relationships, the loss of a loved one and even not making decisions you wished you had about something can all hold you back.
This subliminal mp3 will help you let go of the past so you can make the best of all the good in your life right now. You will begin to feel yourself changing the way you feel and think about your past.
In order to help yourself change effectively, the subliminals will bypass your conscious mind. This way you won't have to deal with your mind fighting the changes taking place. Your transformation will be easier because the messages are absorbed by your subconscious mind. So by listening every day this album will constantly remind you to leave the past behind, and instead focus your energy on enjoying your life, living every moment to the fullest and much more positively.
Letting go of the past means you can finally create a future that is full of possibilities:
Stop right now and take a moment to see how much your life changes when you are no longer living in your past. You will be focused and alert in the moment, you will live your life day by day and make the most of every minute, you will stop dreaming on the mistakes or missed opportunities of the past and you will start to live your life without regrets.
See yourself and your career growing because you no longer allow mistakes and bad choices from the past to interfere with your future plans. You go about your day making decisions confidently and no longer worry about mistakes. You are fully aware you can't change your past but you can make a better future and this brings you instant relief and satisfaction.
Imagine you are actively participating in your life in every way and no longer thinking about the past. You enjoy your life and live every moment to the fullest. This gives you a renewed outlook on life and a boost to your self esteem. Instead of walking through life with an air of negativity, you will hold your head high and start to enjoy yourself!
When you act on your new thoughts and let go of your past you will no longer have to imagine how much better your life can be. Instead you can actually live your life without the ghosts of your past haunting you.
Download this subliminal mp3 set today and discover how much better your future can actually be when you are free from your past.
Listen To Our Sample Tracks
Each of our albums contains 5 tracks; Ocean, Fire, Wind, Thunderstorm, and a completely Silent track.
These 5 tracks contain the same affirmations (which you can see to the right) - we include 5 different tracks purely to give a variety of sounds for you to choose from if you prefer one type over another.
Select a track below to hear a 20 second sample:
* These samples are representative of what you will hear but do not contain any subliminal messages.
Affirmations In This Recording
I have let go of the past
I can't change the past, I can only make a better future
I have learnt from the past
I have left the past behind me
I make the best of the good in my life
I am moving on with my life
I am moving towards a brighter future
I make the most of the present time
I look forward to a better, happier future
I enjoy my life and live every moment to the full
Therapy
Save Up To 50%
Buy 3 Albums Save 10%
Buy 5 Albums Save 20%
Buy 10 Albums Save 30%
Buy 20 Albums Save 40%
Buy 30 Albums Save 50%
60 Day Money Back Guarantee
[ Close ]
Download 3 Subliminal Albums Worth $44.91
+ Our Exclusive eBook Completely FREE!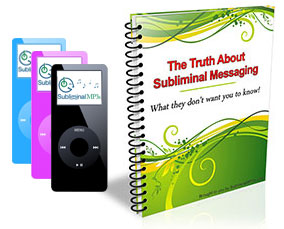 Join our newsletter and receive amazing, exclusive, benefits:
3 Subliminal Premium Downloads Worth $44.91
Our Free eBook: "The Truth About Subliminal Messaging"
Exclusive promotions, offers, and discounts