Accept Change Subliminal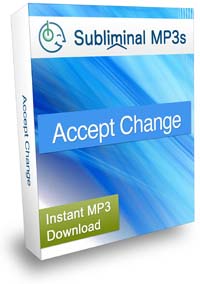 Rewire your mind to accept change and live your life positively!
Do you fear change in your life?
Do you want more out of your life, but you don't know how to deal with change?
Do you find it difficult to accept change and would just rather leave things the way they are?
Is your inability to accept and deal with change holding you back in life?
Change can be the doorway to exciting new opportunities in your life depending on how you choose to look at those changes. A change in where you live, a new job, your social circle, and basically any major change in life can be hard to accept.
You feel this way because often change takes you out of your normal comfort zone and you feel uneasy, afraid of the unknown. You watch other people in your life accept change with very little hesitation. They seem to be able to just "go with the flow" when things are changing around them.
You can adopt the same kind of "go with the flow" attitude in your life too! You can stop being resistant to change and instead become naturally excited about heading in a new direction in your life.
All it takes is some motivation on your part and the powerful subliminal messages on this album. You are going to have new positive thoughts about change recorded on a subconscious level. Soon you will find it easier and easier to accept change when it happens in your life. You'll see change as a positive thing and nothing to be afraid of. You will find it easier to adapt to the changes going on in your life.
In a few weeks you will:
Feel a lot more at ease when changes in your life come up and you will be motivated to make the best of new situations. Your new ability to enjoy your life without fear of change will be both exhilarating and life altering. You will finally be able to let go of the past and simply feel empowered by change instead of held back by it.
No longer let change keep you from getting more out of your life. You will begin to see your world is full of new possibilities and you actually look forward to change. You will instantly feel liberated from the fear and hesitation you used to feel and you will be excited about how differently your life will be now that you accept change with no problem.
Look for the opportunities which come with a change in any area of your life. You will feel a lot happier knowing you are in control of yourself and your outlook and continue to move forward positively - more than anything you will look for the positives. You will take a positive outlook in life and know that with every change there is an opportunity waiting for you too.
Download these subliminal mp3s today and see that change really can provide some of your life's best moments!
This album works well in partnership with our living with uncertainty subliminal mp3s.
Listen To Our Sample Tracks
Each of our albums contains 5 tracks; Ocean, Fire, Wind, Thunderstorm, and a completely Silent track.
These 5 tracks contain the same affirmations (which you can see to the right) - we include 5 different tracks purely to give a variety of sounds for you to choose from if you prefer one type over another.
Select a track below to hear a 20 second sample:
* These samples are representative of what you will hear but do not contain any subliminal messages.
Affirmations In This Recording
I am adapting to the changes in my life
I will make the best of new situations
I always look at the positive in new situations
I am looking forward to a new change in life
I am excited about heading in a new direction
My world is full of new possibilities
Change is a positive thing
I look for the opportunities which come with a change
I make the most out of any situation
I can adapt to any new circumstances
Therapy
Save Up To 50%
Buy 3 Albums Save 10%
Buy 5 Albums Save 20%
Buy 10 Albums Save 30%
Buy 20 Albums Save 40%
Buy 30 Albums Save 50%
60 Day Money Back Guarantee
[ Close ]
Download 3 Subliminal Albums Worth $44.91
+ Our Exclusive eBook Completely FREE!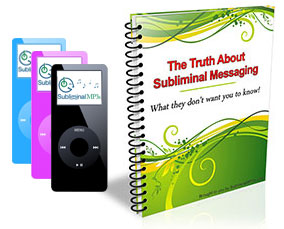 Join our newsletter and receive amazing, exclusive, benefits:
3 Subliminal Premium Downloads Worth $44.91
Our Free eBook: "The Truth About Subliminal Messaging"
Exclusive promotions, offers, and discounts