Stop Bedwetting Subliminal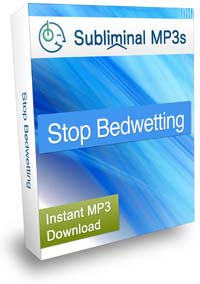 Stop bedwetting with our revolutionary, safe, and natural subliminal messages.
This album was designed with children in mind, but it can be used by occasional adult bed wetters too. Simply play the album before going to sleep, or you can even leave the track playing all night as your mind is open to suggestion while you are asleep too.
Do you get frustrated because your child keeps wetting the bed at night?
Do you try to find different ways to help your child stay dry through the night but nothing seems to be working?
Do you suffer from occasional adult bed wetting but you feel too embarrassed to get help?
Bedwetting can be really tough for both children and adults to deal with and is a lot more common than you may realize, but it can be easily treated. If there is no medical reason for the bedwetting problem, then this subliminal can an easy way to stop your bedwetting.
This subliminal album can help in two main ways.
Firstly, the subliminal messages will reinforce the positive messages you verbally give your child before they fall asleep.
Subconsciously, your child may feel insecure about their inability to stop bedwetting and their confidence most likely is a bit shaky. The lack of confidence boils down to what your child believes about themselves and it's that belief that dominates their thinking on a conscious level.
The subliminal statements help to change that way of thinking by going straight to the subconscious mind where new positive thoughts will be introduced. If you are listening for yourself, the same process will also work for you.
Secondly, the constant repetition of the messages will change how you or your child responds during the night.
The messages will compel you or your child to be in total control and will respond to the signals the body gives you or your child will and get up and go to use the toilet instead of wetting the bed. In a few weeks, you or your child will have more and more nights free of bedwetting until eventually the behavior stops completely.
Ultimately this album will put your child in control, it will change their mind and behavioral patterns on a subconscious level and put a stop to bed wetting from the inside - out.
Download this stop bedwetting subliminal today and enjoy dry nights forever!
Listen To Our Sample Tracks
Each of our albums contains 5 tracks; Ocean, Fire, Wind, Thunderstorm, and a completely Silent track.
These 5 tracks contain the same affirmations (which you can see to the right) - we include 5 different tracks purely to give a variety of sounds for you to choose from if you prefer one type over another.
Select a track below to hear a 20 second sample:
* These samples are representative of what you will hear but do not contain any subliminal messages.
Affirmations In This Recording
I am in full control of my bladder
I am in total control of my body
I always use the toilet
I respond to the signals my body gives me
I always keep a dry bed overnight
My bed stays dry every night
I am responsible for my actions
I am mature and responsible
I am free from bed wetting
I have stopped bed wetting forever
Therapy
Save Up To 50%
Buy 3 Albums Save 10%
Buy 5 Albums Save 20%
Buy 10 Albums Save 30%
Buy 20 Albums Save 40%
Buy 30 Albums Save 50%
60 Day Money Back Guarantee
[ Close ]
Download 3 Subliminal Albums Worth $44.91
+ Our Exclusive eBook Completely FREE!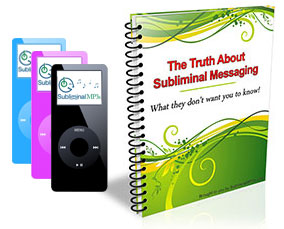 Join our newsletter and receive amazing, exclusive, benefits:
3 Subliminal Premium Downloads Worth $44.91
Our Free eBook: "The Truth About Subliminal Messaging"
Exclusive promotions, offers, and discounts