Chronic Back Pain Relief Subliminal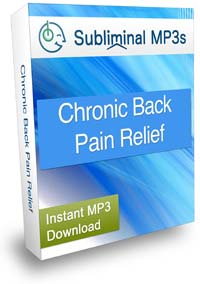 Our chronic back pain relief album should be played when you are in pain or discomfort to give you some instant relief.
Our subliminal messages will penetrate into your mind and act as a natural painkiller. Your mind will direct your body's resources to your back to aid recovery and reduce the pain.
If played on an ongoing basis this album will reduce the pain you feel generally and improve the condition of your back. It will work to eliminate the causes of your bad back including stress and tension, and muscle pains.
All body tensions, pains and illnesses originate in the mind at some point, and your mind is in control of all aspects your your body and all its functions. By tapping into your mind through subliminal messages you can take control and focus on specific areas of healing and development - in this instance reducing your back pain and improving the condition of your back.
Gain some freedom back today and live your life free from back pain with help from these powerful subliminal messages.
Listen To Our Sample Tracks
Each of our albums contains 5 tracks; Ocean, Fire, Wind, Thunderstorm, and a completely Silent track.
These 5 tracks contain the same affirmations (which you can see to the right) - we include 5 different tracks purely to give a variety of sounds for you to choose from if you prefer one type over another.
Select a track below to hear a 20 second sample:
* These samples are representative of what you will hear but do not contain any subliminal messages.
Affirmations In This Recording
My back is healthy
My back is strong
My back is healing
My back pain lessens every day
My back is recovering
I have full use of my back
I am stress free and manage stress naturally
My back muscles are relaxed and flexible
My back is free from tension
The condition of my back improves every day
Health
Save Up To 50%
Buy 3 Albums Save 10%
Buy 5 Albums Save 20%
Buy 10 Albums Save 30%
Buy 20 Albums Save 40%
Buy 30 Albums Save 50%
Most Popular
60 Day Money Back Guarantee
[ Close ]
Download 3 Subliminal Albums Worth $44.91
+ Our Exclusive eBook Completely FREE!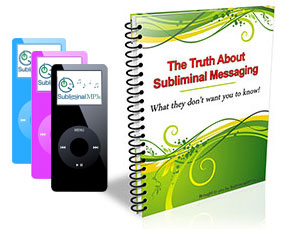 Join our newsletter and receive amazing, exclusive, benefits:
3 Subliminal Premium Downloads Worth $44.91
Our Free eBook: "The Truth About Subliminal Messaging"
Exclusive promotions, offers, and discounts